Industry demands renewable energy to fill quotas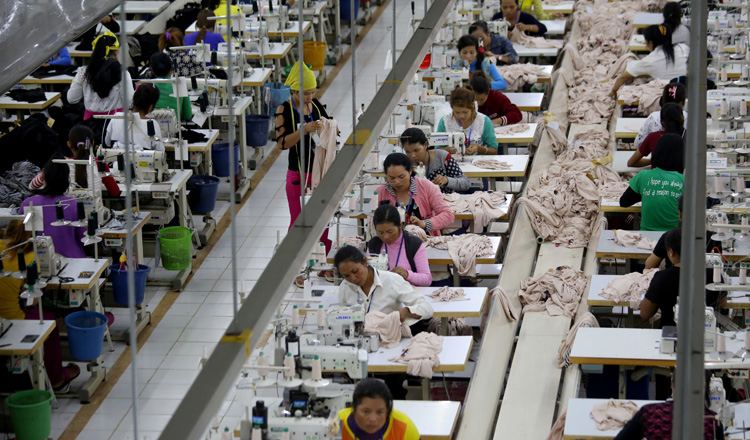 A rapid shift away from traditional energy sources and towards renewables is required to increase Cambodia's appeal for manufacturing investment, as large multinationals seek destinations with affordable clean energy to meet legislated quotas.
Because currently the Kingdom remains without a set renewable energy target and based upon plans announced last year, it is expected to source 77 percent of its electricity from coal and gas by 2030.
H&M's Cambodia and Vietnam Country Manager, Christer Horn af Aminne told Khmer Times that because the H&M Group is an RE100 member (a global renewable energy initiative committing businesses to 100 percent renewable electricity), any future factory investment must be able to meet already set energy quotas.
"As a RE100 member, and a signatory of the UNFCCC's Fashion Industry Charter for Climate Action, it is important for the H&M Group that countries signal a clear and progressive message of prioritizing renewable energy projects for their grid systems," he said.
"[If these quotas can be meet] this will likely assist countries such as Cambodia and Vietnam in attracting investment and growth; at the expense of countries who still see coal as a viable energy source for the future," he added.
In response, the leading renewable energy organization, EngergyLab Cambodia, has recommended local policymakers follow the Vietnamese Government after the country recently implemented a trial initiative for companies to meet their renewable energy quotas by using a corporate Power Purchase Agreement (PPA).
According to EngeryLab Cambodia, corporate PPAs have become popular as companies seek to decarbonize their supply chains, including electricity consumption to meet renewable energy targets. A corporate PPA is where a company signs a contract to buy renewable electricity through "green certificates" generated from a particular power station.
Although it is impossible to attribute electricity consumed to where it is generated, corporate PPAs provide an attribution mechanism that allows companies to ensure additional renewable energy is generated to power their operations.
However, this is not an option while Cambodia remains a single buyer and a single seller system. Meaning that all generated electricity must be sold directly to the autonomous government agency Electricity Du Cambodge (EDC).
As the EDC is the only entity that grid-connected electricity customers can buy electricity from and there is no possible mechanism for electricity customers to purchase either electricity or green certificates from any electricity generator in Cambodia.
Although Vietnam has recognized that to maintain manufacturing, it needs to provide an attribution mechanism for companies to buy renewable energy to meet their procurement commitments.
Its trial of a direct corporate PPA mechanism is expected to commence this year with garment brands such as H&M participating in this trial.
Peter Ford, H&M's representative for Environmental Sustainability & Responsible in Cambodia and Vietnam told Khmer Times that he is optimistic about the prospects of what renewable energy can do for foreign direct investment in Cambodia.
Citing the changes to electricity pricing earlier this year showed that the EDC and the government are willing to listen to the needs of the industry.
"By better-supporting factories, not just boost the percent of their consumed energy that is renewable, but also saving money on some of Asia's highest energy costs, it is likely to send a positive message to the industries that have already invested in Cambodia, and encourage others to look to the Kingdom as a sourcing destination," he said
"But this is just a first step, and the government must continue to prioritize innovation and forward-looking technologies like solar, floating solar, wind and direct power purchase agreement models, over expensive dinosaurs like coal and large-scale hydroelectric," he added. Khmer Times