Cambodian peacekeeping officer dies of COVID-19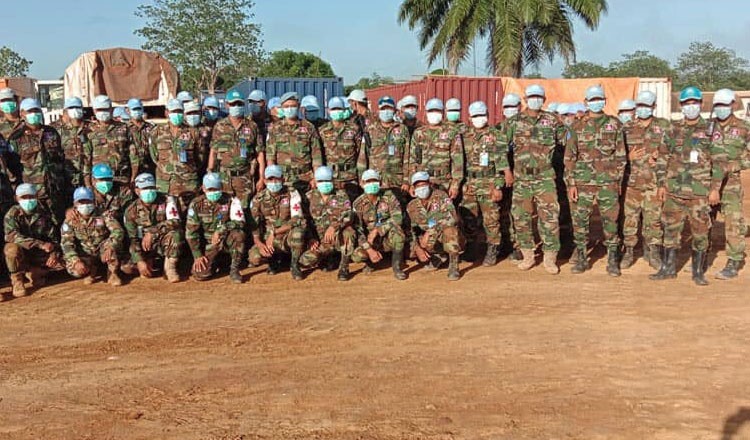 A Cambodian peacekeeper in Mali yesterday succumbed to COVID-19, National Defence Ministry spokesman Chhum Socheat said.
Mr Socheat today confirmed that the Cambodian peacekeeping officer, General Sor Savy, died in a hospital in Mali yesterday afternoon after battling with the coronavirus.
Mr Socheat said: "Gen Savy's death was a great sacrifice for the Cambodian army in humanitarian missions, which are under the umbrella of the United Nations. This is a great loss of one of the nation's best fighters."
Gen Savy was an officer from the Explosive Ordnance Disposal Unit stationed in Mali's Timbuktu city. Earlier this month, he and two other Cambodian officers tested positive for COVID-19.
Six peacekeepers in Mali have tested positive for COVID-19 since April. Of them, three have fully recovered while the remaining two remain under quarantine.