PM's mother-in-law passes away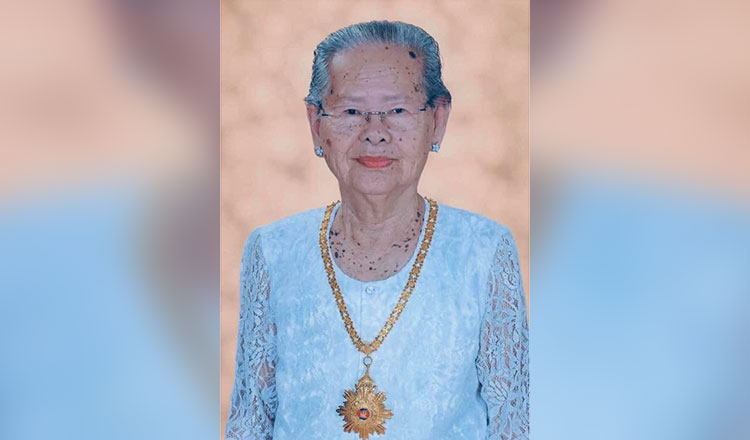 Prime Minister Hun Sen's mother-in-law, Bun Siengly, died at age 96 in Phnom Penh.
Ms. Siengly, 96, mother of the Cambodian Red Cross president Bun Rany, passed away at 2:12 am early this morning at Mr. Hun Sen residence in Phnom Penh's Daun Penh district.
Her funeral began today until Wednesday before her body is scheduled to be buried at her home village in Tboung Khmum province, according to an announcement.
Ms. Siengly was known for her humanitarian activity and contribution to Buddhism in the Kingdom.
Mr. Hun Sen previously announced that his mother-in-law was in critical health condition since November, saying she was hospitalized in the emergency room in Calmette hospital which caused him to cancel the trip to attend the ASEAN-ROK Commemorative Summit in Busan. Khmer Times