Cambodian PM Orders Further Strengthening Of Quarantine Measure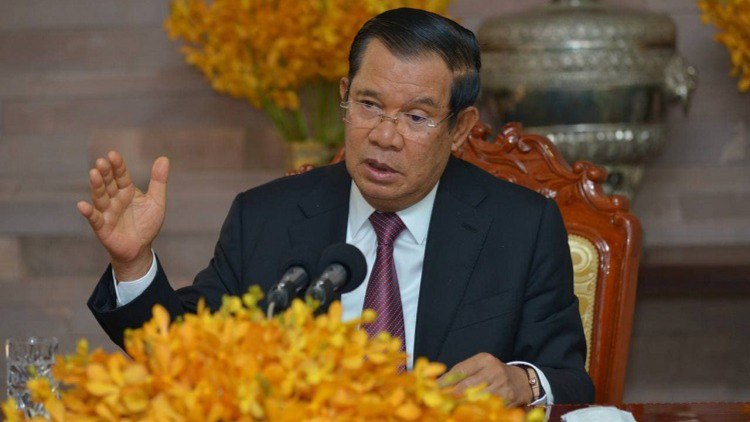 Samdech Akka Moha Sena Padei Techo Hun Sen, Prime Minister of the Kingdom of Cambodia, has ordered further strengthening of quarantine measure by implementing well the sub-decree on health measures to prevent and respond to international outbreaks of diseases at the country's gates.
In a voice message shared this morning, the Premier instructed all relevant authorities to carry out well the sub-decree dated Sept. 17, 2015 to ensure proper and effective quarantine.
As there were reports on cases of quarantine avoidance, Samdech Techo Hun Sen advised the Ministry of Health and local competent authorities to well implement the sub-decree's Article 8 on punishment.
He also asked the Ministry of Justice and Ministry of Health to work together to amend the Article 8 in order to increase the amount of fines before reviewing other measures in the sub-decree.
According to the Article 8, all passengers and drivers of any transport vehicle who evade or do not cooperate with the quarantine officers in implementing the health measures or fail to comply with the procedures set out in this sub-decree shall be subject to a fine of 200,000 Riel (US$50) to 1 million Riel (US$250), depending on the size of the crime and be required to carry out the health measures.
At the same time, the Prime Minister issued an order for all law enforcement officials to strictly take action against the ringleaders who brought people across the border to avoid quarantine practice.
Besides, Samdech Techo Hun Sen advised the Cambodian provinces bordering Thailand, Vietnam and Laos to cooperate with their Thai, Vietnamese and Lao counterparts to prevent border crossings at corridors without quarantine. AKP