UN agency springs into action to aid agriculture sector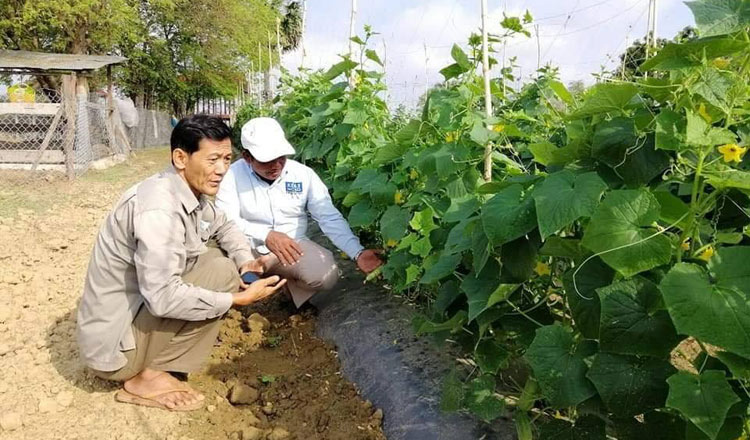 The International Fund for Agricultural Development (IFAD), a global finance organisation and a specialised United Nations (UN) agency, has announced plans to work with the Cambodian government to leverage "a programmatic approach" to ease the economic distress and prevent food security stresses caused by the COVID-19 pandemic.
The collaboration will focus on addressing the immediate economic needs of rural communities by creating opportunities for returning migrant agricultural workers and expanding prospects for smallholder farmers through enhanced production support.
Meng Sakphouseth, IFAD's country programme officer to Cambodia said that previously, the projects were implemented individually but the pandemic calls for a simultaneous approach.
"Commodities with a short production cycle of about three months, such as vegetables and chicken raising, are our immediate concern. To keep disruption to a minimum and meet immediate shortfalls, both in terms of local and market demand, seeds, fertilisers and enhanced irrigation support will be offered," he said.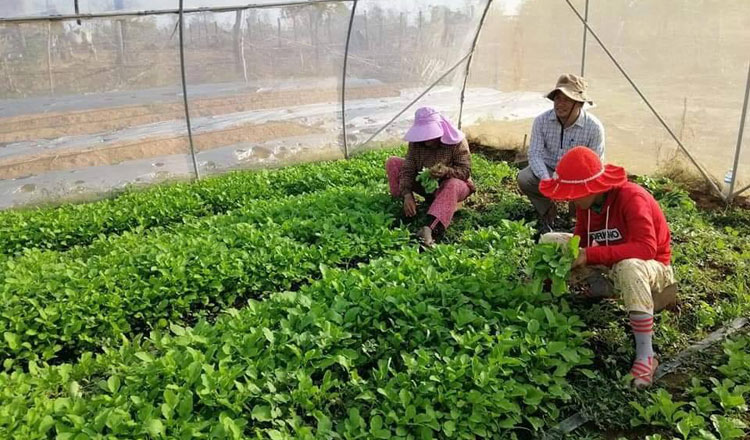 Meng added that an increased national demand for vegetables, caused by a drop in imported volumes of the produce due to restricted trade routes as a result of the pandemic, adds to the urgency of the work.
The specialist UN agency has held regular consultations with the relevant departments within the Cambodian government to agree upon several plans, including the Ministry of Economy and Finance, the Ministry of Agriculture, Forestry and Fisheries (MAFF) and the Ministry of Commerce (MOC), plus the Ministry of Rural Development.
The Agricultural Services Programme for Innovation, Resilience and Extension (ASPIRE) will be led by MAFF, and its immediate focus is maintaining the production of green leafy vegetables and chicken eggs as key components of the
local diet. Simultaneously,
the MOC-led Accelerating Inclusive Markets for Smallholders (AIMS) project will funnel some of its resources to provide on-farm irrigation assistance to farmers to support in the production of these commodities.
The initiative dovetails with Prime Minister Hun Sen's directive earlier this month to the Ministry of Agriculture, Forestry, and Fisheries and other stakeholders, to increase efforts in the farming, livestock and fisheries industries to boost growth and ultimately increase contribution to the national economy.
Support will also be offered to existing and returnee migrant agricultural through online and tele-based services. IFAD and the Ministry of Agriculture are developing soon-to-be rolled out digital tools including
an app which allows farmers to report issues with their crops and receive expert advice.