New Political Party "Cambodian Nation Love Party" Vows to Restore Democracy in Cambodia
The newly announced political party "Cambodian Nation Love Party – CNLP" called for support from former activists and supporters of Cambodia National Rescue Party (CNRP) in order to restore democracy in Cambodia and continue the spirit of CNRP, Chiv Kata, CNLP co-founder spoke in a press conference on the establishment of CNLP, held Thursday at Sunway Hotel Phnom Penh.
The new party was co-founded by former leaders of CNRP, including Chiv Kata, Sim Sovannny, Kheuy Sineoun, Kang Kim Hak, and Ann Pheara.
Chiv Kata, who is former member of the steering committee of the dissolved CNRP, said in a press conference on 2 January 2020 that he co-founded the new party due to the strong disunity in the opposition groups.
He claimed that his new party, CNLP, adheres to non-violent principle, abides the Kingdom's constitution, and follows the policies of the dissolved CNRP.
In CNLP's declaration that Fresh News received today, the party said its missions are to continue the spirit of CNRP; create new political culture; unite patriots and democrats and Khmer nation; and advocate democratically.
"We, the co-founders of CNLP, have requested the Ministry of Interior to create a new political party and urged the government to promote democracy, freedom, and mass gatherings in accordance to the constitution; release and give freedom to human rights and political activists and drop all charges against them; release Kem Sokha and give him freedom and justice," CNLP wrote in the declaration.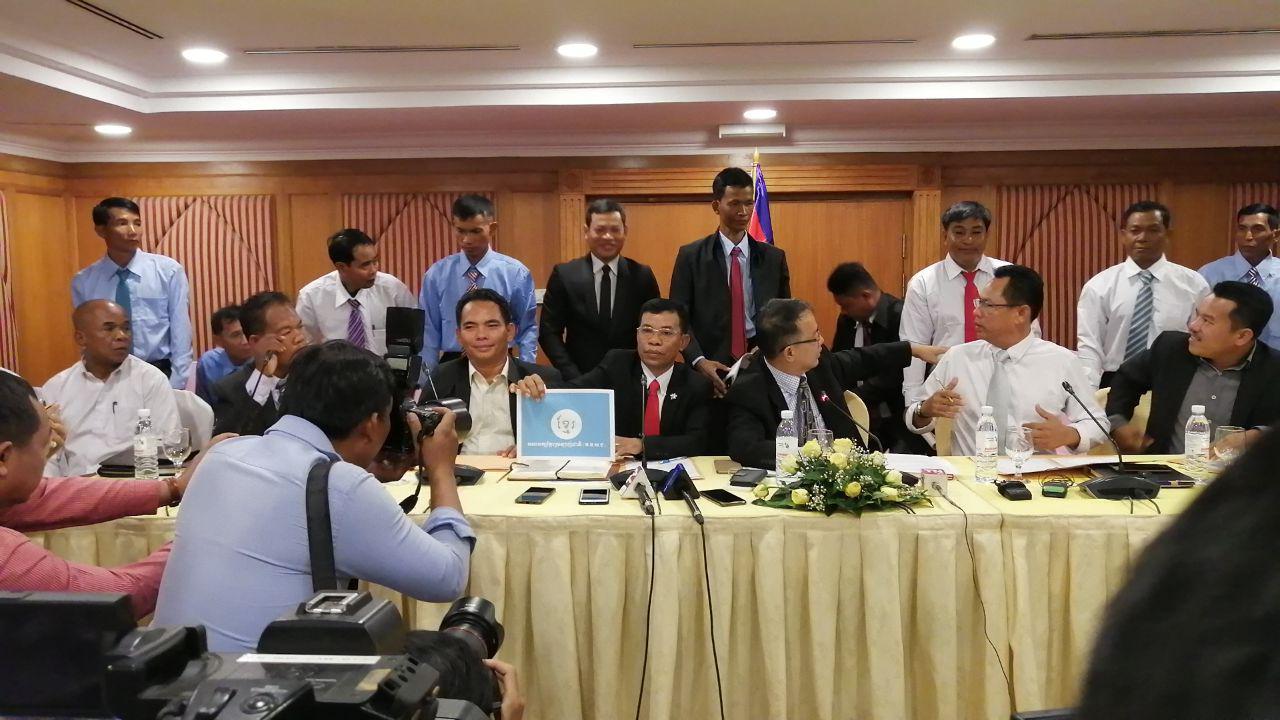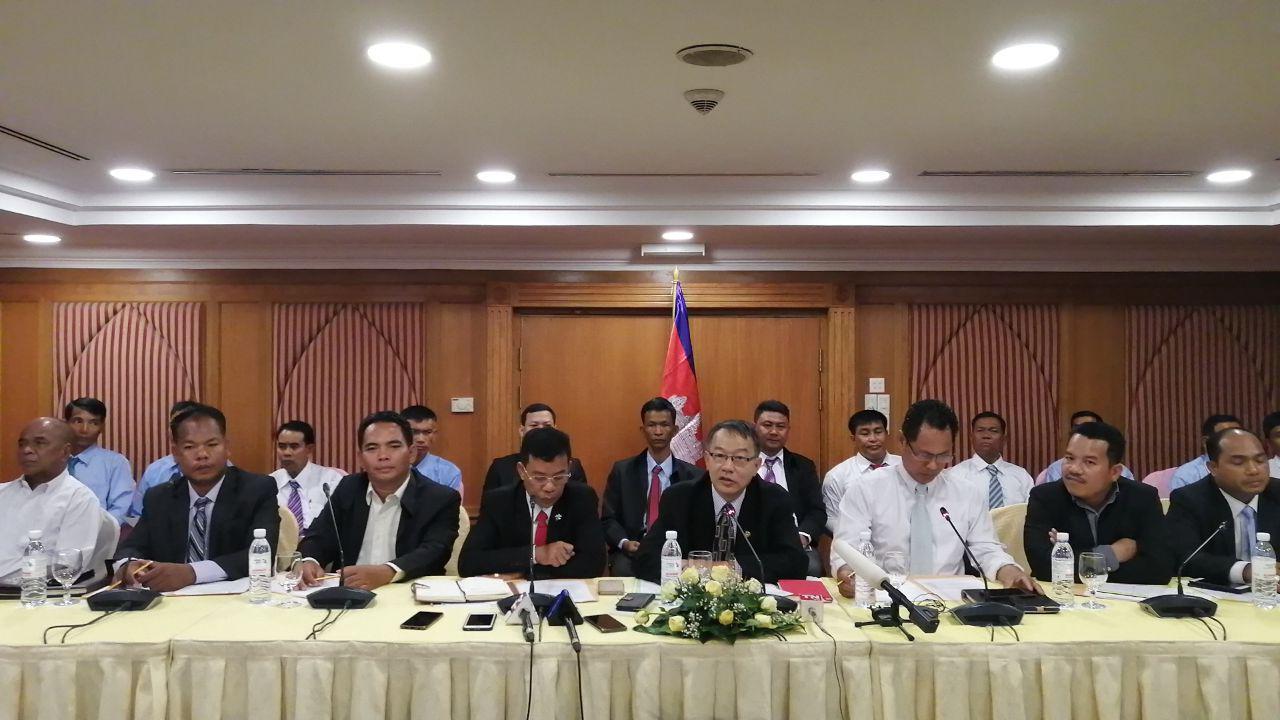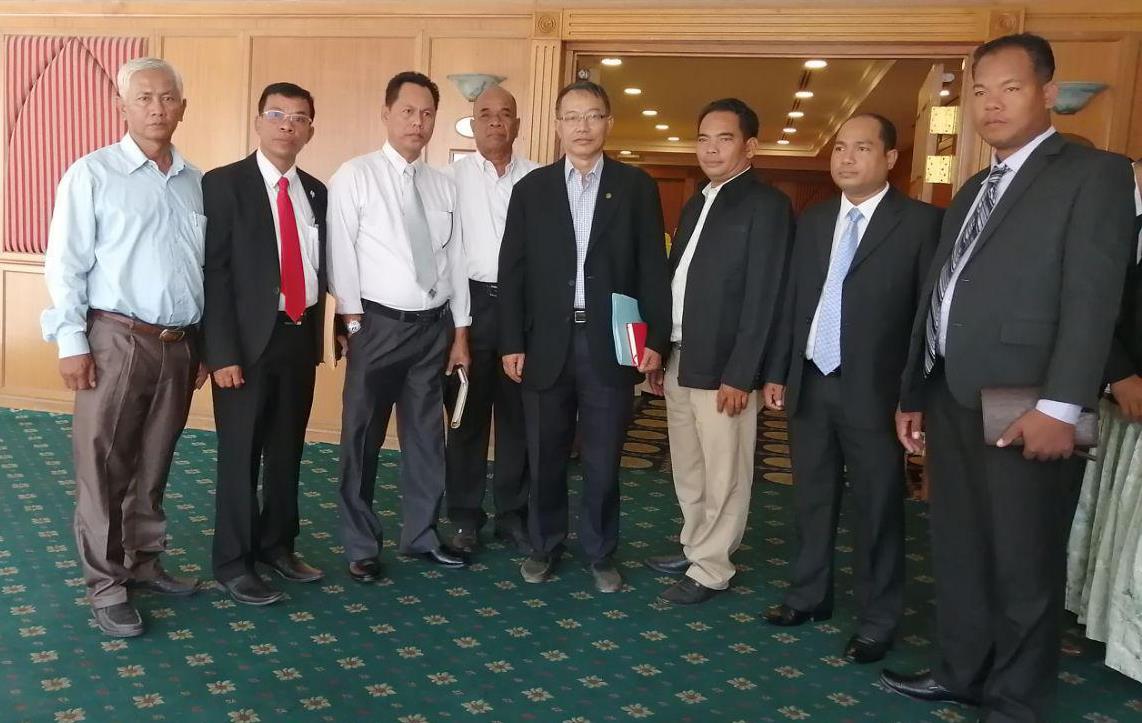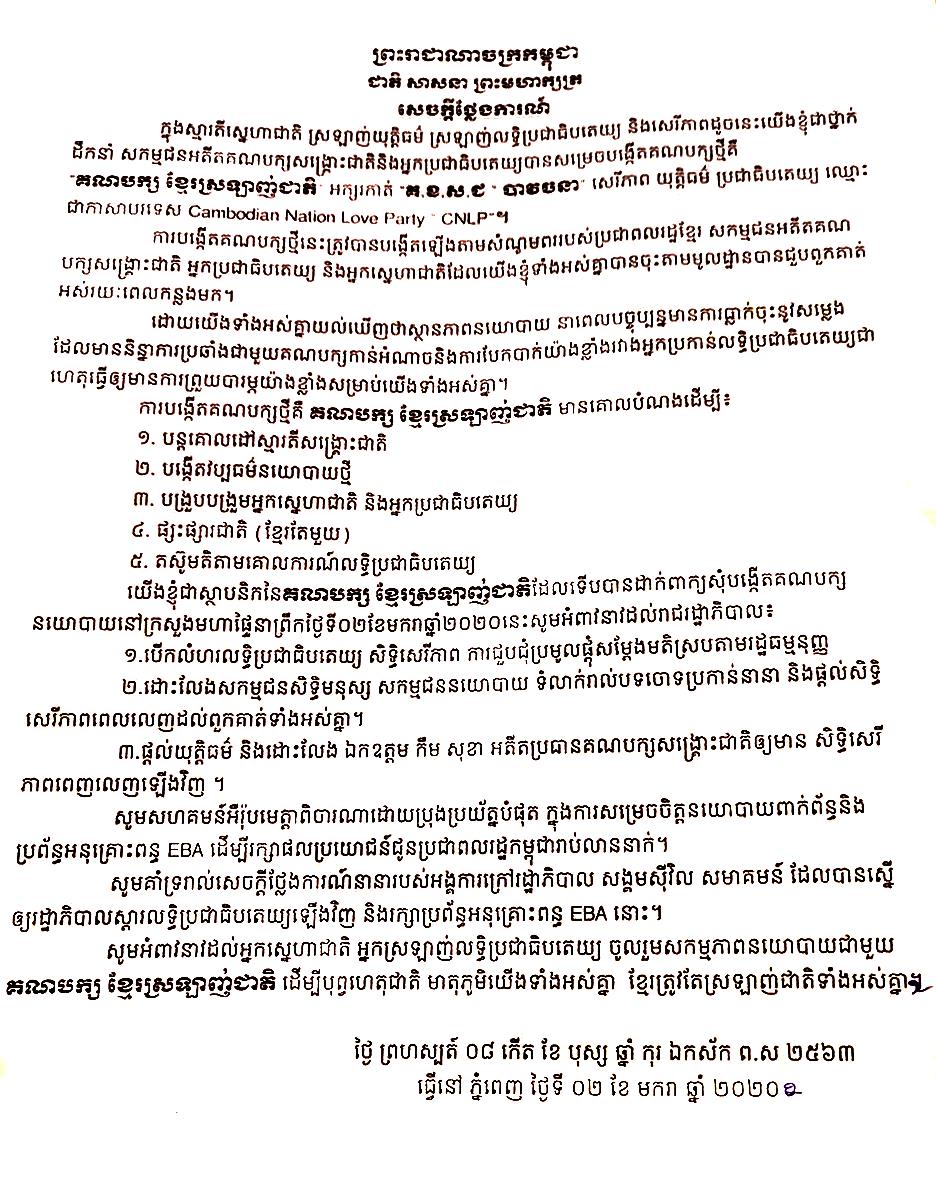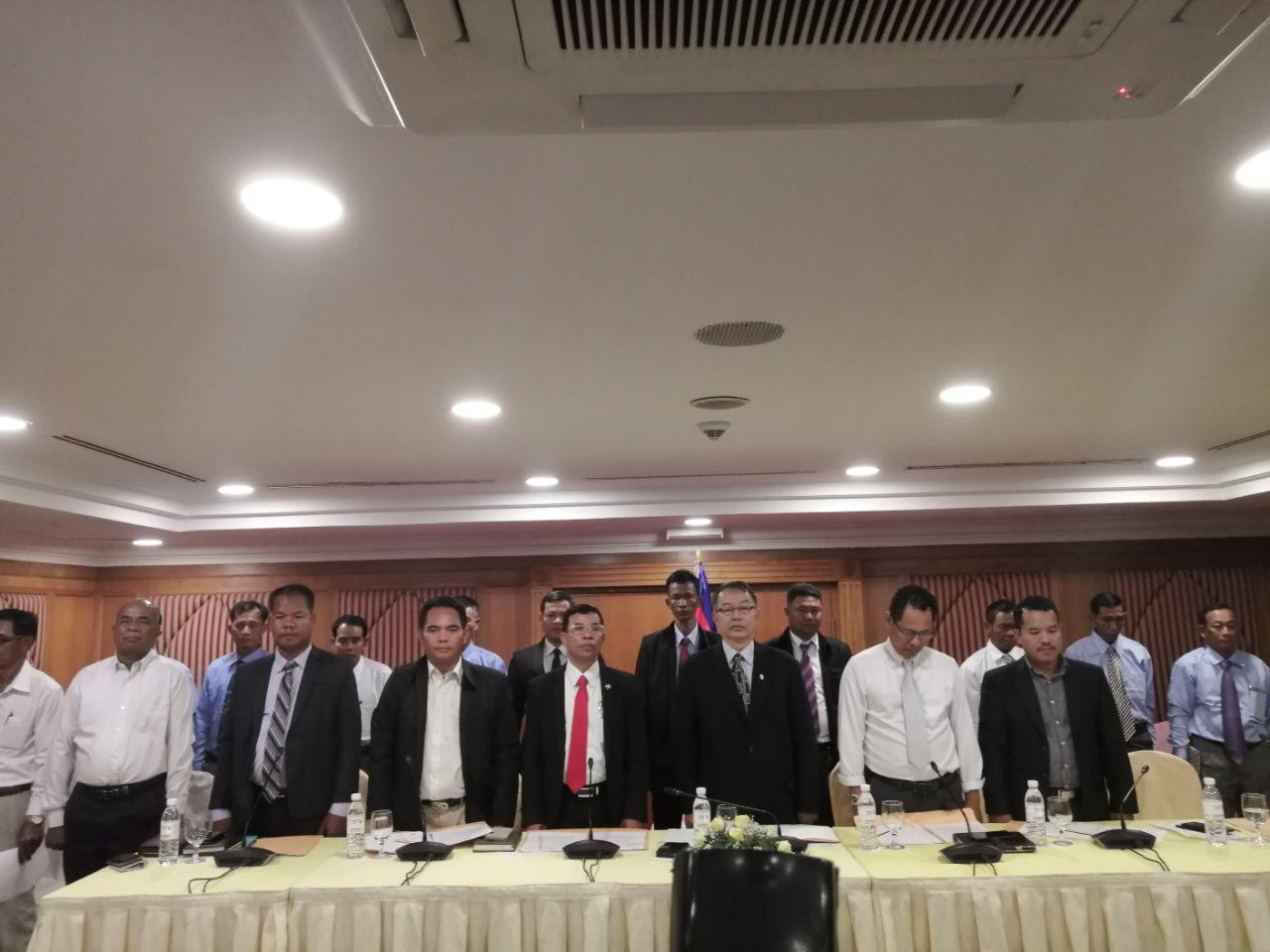 =FRESH NEWS