World Bank: RCEP, Bilateral FTAs Will Boost Cambodia's Economy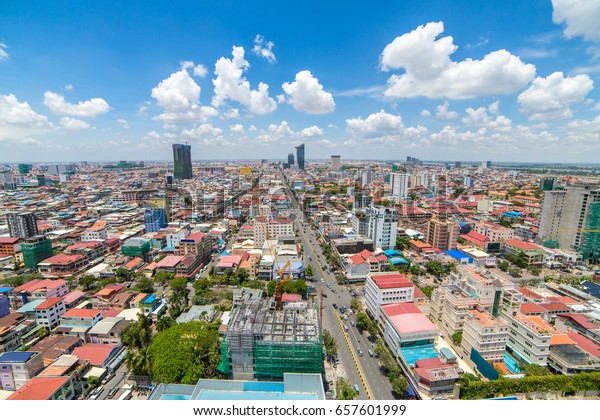 The Regional Comprehensive Economic Partnership (RCEP) free trade pact and bilateral free trade agreements (FTA) will be a booster for Cambodia's economic growth in the coming years, according to the World Bank's economic update report released on Tuesday.
"The new Law on Investment, the Cambodia-China and Cambodia-Republic of Korea free trade agreements and the Regional Comprehensive Economic Partnership are expected to help boost investment and trade in the coming years," the World Bank's East Asia and Pacific Economic Update said.
The RCEP is a mega trade pact between 10 member states of the Association of Southeast Asian Nations (ASEAN) and its trade partners, namely China, Japan, South Korea, Australia and New Zealand.
The RCEP and the Cambodia-China FTA entered into force on Jan. 1, 2022, while the Cambodia-Republic of Korea FTA is expected to take effect in the near future.
The report said that Cambodia's economy is projected to grow 4.5 percent in 2022, up from 3 percent last year, and over the medium term, the economy is expected to trend back to potential, growing at around 6 percent.
The recovery this year is expected to remain underpinned by domestic economic activity and agricultural commodity exports, while Cambodia's export oriented manufacturing is expected to face headwinds, it said, adding that inflationary pressures are projected to increase to 6.5 percent in 2022, up from 3.5 percent in 2021, led by rising food and oil prices.
"Traditional growth drivers, especially the garment, travel goods, footwear, and bicycle manufacturing industries, as well as agriculture, have fully recovered," the report said.
In contrast, the important travel and tourism sector, one of Cambodia's main growth drivers, accounting for about 2 million jobs and a quarter of GDP during the pre-pandemic period, remained subdued, it added.
Aaditya Mattoo, chief economist of the World Bank's East Asia and the Pacific, said high vaccination rates have helped revived the kingdom's economic activities.
Cambodia has seen a significant revival in its exports and also Cambodia has managed COVID-19 remarkably well through vaccinations and therefore, rolling back the restrictions on COVID-19 should help revive economic activities, he said when answering a question during a video press conference on the launch of the report.
Cambodia has so far administered one dose of COVID-19 vaccines to 14.83 million people, or 92.7 percent of its 16 million population, the Health Ministry said, adding that 14.06 million, or 87.8 percent, have been fully vaccinated with two required shots.
With its high vaccination rates, Cambodia has fully resumed its socio-economic activities and reopened its borders to fully vaccinated travelers without quarantine since November last year. Khmer Times