Cambodia's growing bilateral ties with Korea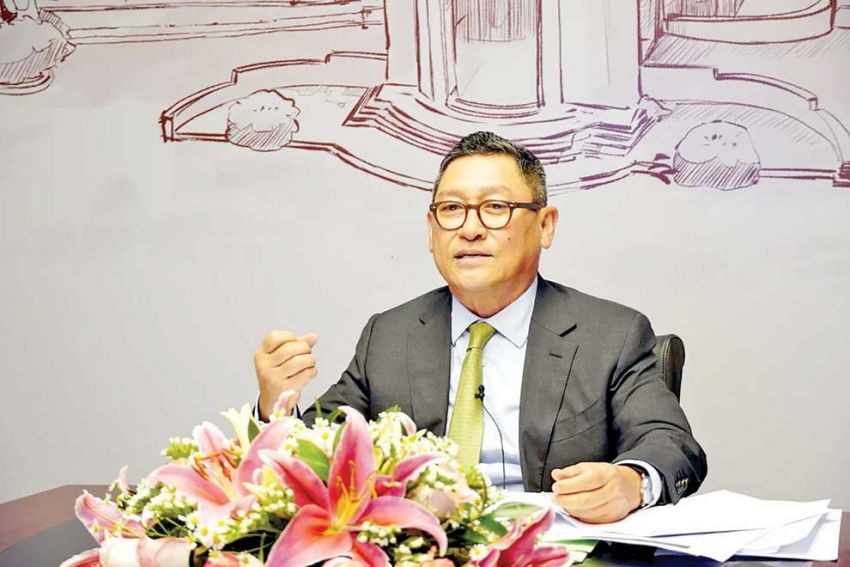 Sok Chenda Sophea, Minister Delegate to the Prime Minister, and Secretary General of the Council for the Development of Cambodia (CDC) recently held a meeting with Dr Koo Yun-Cheol, Minister of Government Policy Coordination of the Republic of Korea 2022.
Sophea warmly welcomed the three-day visit of Yun Cheol and his colleagues to Cambodia and the Council for the Development of Cambodia. The minister highlighted the growing bilateral ties since the re-establishment of diplomatic relations on October 30, 1997, after Prime Minister Hun Sen paid a state visit to the Republic of Korea in July 1996.
He also thanked the Korean government and people for their support to Cambodia through the financing of cooperation, especially in developing hard and soft infrastructure. Sophea hailed the direct investment from Korea, which brings capital and technology and a spirit of self-sacrifice.
Sophea informed the delegation about the entry into force of the new investment law at the end of 2021, while Cambodia reopened its full economic activities on November 1, 2021, after severe disturbances caused by the Covid-19 pandemic. He hoped that the new investment law would help attract more Korean investment to Cambodia, especially in the digital sector, where Korea has taken the lead in the world and the food processing sector, which has high potential in Cambodia.
He also expressed confidence that the Free Trade Agreement between Cambodia and the Republic of Korea, signed at the end of October 2021, will enter into force soon, which will help pave the way for trade and investment activities between the two countries. Sophea thanked the government of Korea for continuing to maintain direct flights between Seoul and Phnom Penh without interruption from the early stages of the Covid-19 outbreak until now, enabling Cambodia to connect with the world.
Yun-Cheol praised the good relations between Korea and Cambodia in the past. He thanked the Royal Government of Cambodia, especially the Council for the Development of Cambodia, which has always provided support to Korean investors in Cambodia. He believes that this support, combined with Cambodia's new investment law and the entry into force of the Cambodia-Korea Free Trade Agreement, will encourage more Korean investment in Cambodia.
He also invited Sophea and his delegation to visit Korea at an appropriate time to strengthen bilateral cooperation in investment and development cooperation.
As of February 2022, the Council for the Development of Cambodia has registered 219 Korean qualified investment projects with a total investment capital of approximately $5 billion. Khmer Times