Prime Minister Hun Sen calls for review of about 70,000 people who were not vaccinated by doctors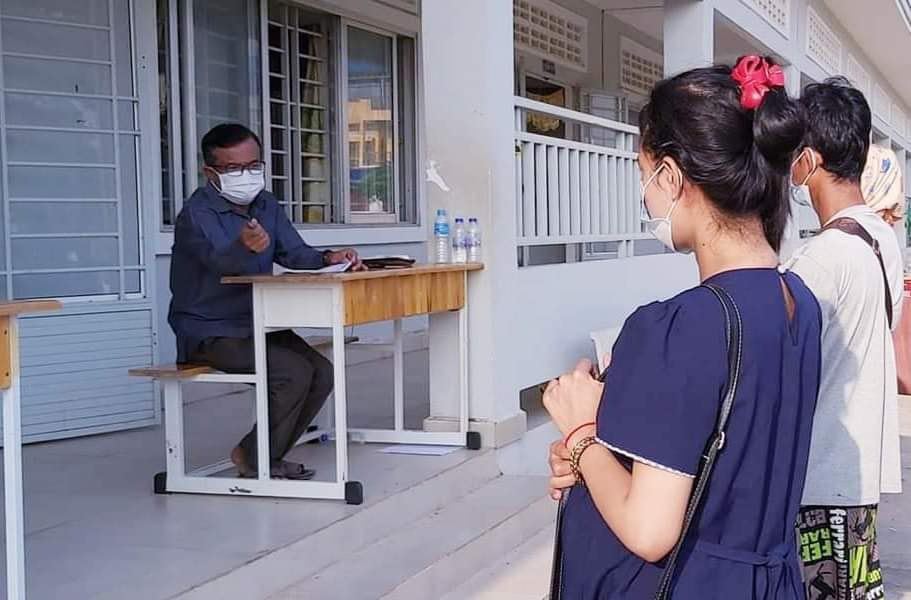 Prime Minister Hun Sen has requested a review of more than 70,000 people who have not been vaccinated because doctors did not allow them to be vaccinated.
Speaking at the ground-breaking ceremony of NR 48's improvement project this morning, Prime Minister Hun said, "I request the screening of 70,000 people who are not allowed by the doctors to be vaccinated again."
Mr Hun Sen asked Secretary of State Or Vandine to look into the matter. He said that about 70,000 people went to get their Covid-19 shots but were refused by doctors to get the shots.
The Prime Minister also called on those who have not been vaccinated in the first dose to get vaccinated in order to reach the second dose and push for the third dose for everyone.
As Omicron continues to loom over the country, the government's health officials have called for the unvaccinated to get their shots in order to keep Cambodia on track for the socio-economic recovery of the country. As of today, Cambodia's vaccination rate is at 89.14 percent. Khmer Times