PPSP founding shareholder disposes 100% of its shares to ILC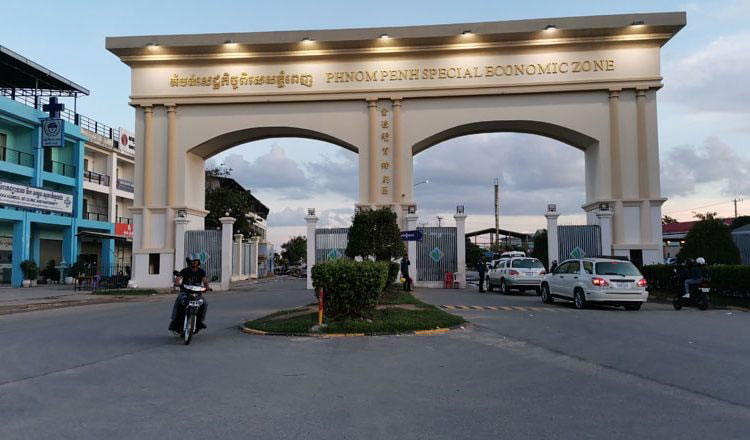 Phnom Penh SEZ Plc (PPSP) announced that its founding shareholder and former chairwoman, Lim Chhiv Ho, widely known as 'Madame Lim' has disposed 100% of her 45.09% shareholdings representing 32,410,000 shares in PPSP to Inter Logistics (Cambodia) Co. Ltd, (ILC) part of the Royal Group of Companies.
Eric Tan, eldest son of Madame Lim and Chairman of PPSP said that the family has taken this opportunity to divest off its interest in PPSP as it continues to pursue new investment opportunities in Cambodia via the LCH Investment Group Co. Ltd. with a focus on industrial real estate development (such as its 1000-hectare Steung Hav International Port and SEZ) and the international premium products distribution business via the Attwood Import and Export Co. Ltd.
Way back in 2006, the Phnom Penh Special Economic Zone (PPSEZ) in 2006 started with nothing more than a vacant land. Madame Lim has been the driving force at the company until her retirement in 2019.
As chairwoman in 2016, PPSP listed its shares on the Cambodia Stock Exchange thereby becoming the first and only IPO in Cambodia with a woman as both founder and chairwoman.
PPSEZ is now home to more than 32,000 workers and has attracted over $700 million of investments from over 100 multinationals including Ajinomoto, Coca-Cola; Denso; Marvel Garments and Minebea. As such, PPSEZ is commonly recognized as one of the most successful SEZs in Cambodia.
ILC together with PPSP's existing strategic investors such as JWD Group (Thailand) and the Zephyr Co. Ltd. (Japan) will continue to guide PPSP into the future by assisting the company in offering customers value added services. It is envisaged that with the new shareholder on board, the company will keep growing further and stronger.
CEO of PPSP, Hiroshi Uematsu said that he wished to thank Madame Lim on behalf of all stakeholders for her unyielding commitment to making PPSP what it is today. Khmer Times