Cambodia Gets to Produce Sinopharm Vaccines from Next Year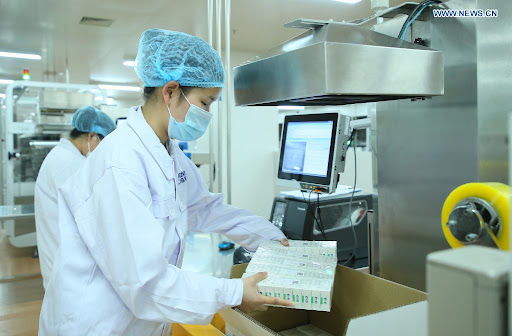 China's Sinopharm has signed an agreement with a Cambodian company to start producing its vaccine next year.
A senior health ministry official confirmed this to Khmer Times after Prime Minister Hun Sen spoke about the matter during the inauguration ceremony of National Road 11 yesterday morning.
Mr. Hun Sen said that he had asked the Chinese side to produce vaccines in Cambodia and "now we have the support of the Chinese government and companies have already signed an agreement".
The ministry official, who did not name the Cambodian company, said the Health Ministry is working out details such as the location of the new facility to produce the Sinopharm vaccine and when operations can start.
In his speech, Mr. Hun Sen said that Cambodia will no longer be short of Covid-19 vaccine supply after the domestic production and noted that the government will buy doses directly from the company.
"At least, we have vaccines produced in our country that can be bought and used at a cheaper price, without having to pay extra for shipping or long-distance transportation," he said.
Chinese Ambassador to Cambodia Wang Wengtian, who joined the inauguration ceremony, said yesterday that Sinopharm company is cooperating closely with Cambodia's Ministry of Health to produce the Covid-19 vaccine in Cambodia.
"This is good news and we expect that next year Cambodians will be able to use the Covid-19 vaccine that it is locally produced," he said.
Khmer Times