146 Japanese Investment Projects Registered at CDC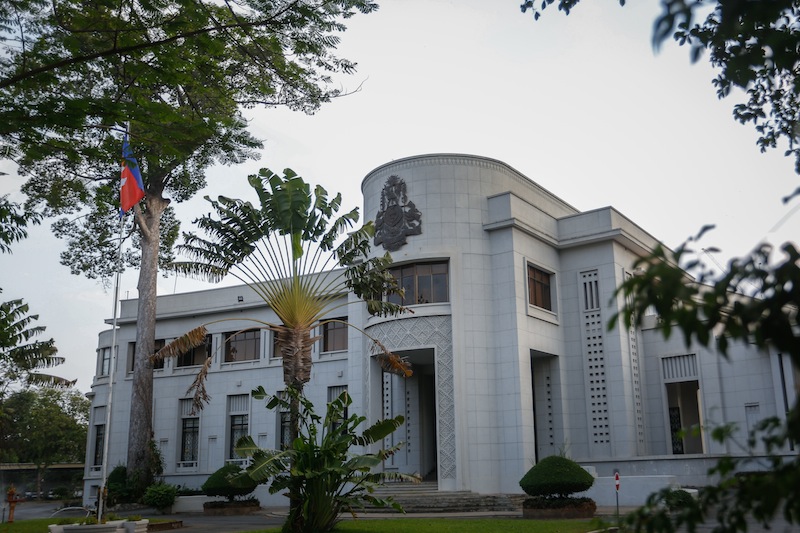 The Council for the Development of Cambodia (CDC) approved 146 Japanese qualified investment projects (QIP) as of October with a total investment capital of $2,853 billion.
The figures were shared in a workshop on dissemination of the newly-endorsed investment law organised recently by the CDC.
Chaired by Sok Chenda Sophea, CDC Secretary General, the workshop was aimed to attract more investment and businesses from Japan.
Of the approved investment projects, 66 with a cumulative investment of $340 million are located inside special economic zones.
In the first semester this year, CDC approved new 87 QIP projects worth $3 billion, a 10 percent increase compared to the same period last year.
According to the Law on Investment of the Kingdom of Cambodia, only QIPs are entitled to the benefits under the scope of this law.
Qualified Investment Project is the project which receives a Final Registration Certificate.
In addition, the CDC also announced over the weekend, approvals for the establishment of two Automobile Assembly Plant Projects in Pursat and Koh Kong provinces.
The Council for the Development of Cambodia issued on Friday Qualified Investment Project (QIP) certificates to two companies for their automobile assembly plant projects.
The two companies are R M A Automotive (Cambodia) Co., Ltd., investing $21 million on a vehicle assembly factory in Krokor district, Pursat province; and EM Automobile Co., Ltd., injecting $16.3 million on heavy truck assembly factory in Sre Ambel district, Koh Kong province.
The two projects would generate nearly 1,000 jobs for the locals.
At the same time, the CDC granted QIP certificates to two energy companies – Schneitec Western Co., Ltd. with an investment capital of $111 million and Schneitec Northern Co., Ltd. with $330 million investment capital – creating about 250 job opportunities.
Ten other projects, mainly garment and food processing factories, were also given the green light from the CDC. With a total investment capital of $66.5 million, the projects generates more than 10,000 jobs.
The automobile industry deserves special mention as these two and earlier investments mark Cambodia's entry into the heavy industry sector which needs skilled labour. The industry is a capital and knowledge-intensive industry which plays an important role in the country's socio-economic development, according to MedCrave.
Currently, the industry is booming, involving an increasing number of countries in the production of cars, while the alignment of forces in the automotive market is constantly changing. The role of the automobile industry in the development of the modern economy and the prospects for its development is determined by the place of motor transport in the infrastructure of the national economy.
In the modern age-the development of the economy of any country cannot be imagined without the development of the automobile industry.
Khmer Times