CDC chief Sok Chenda Sophea says leveraging integration key to diversifying economies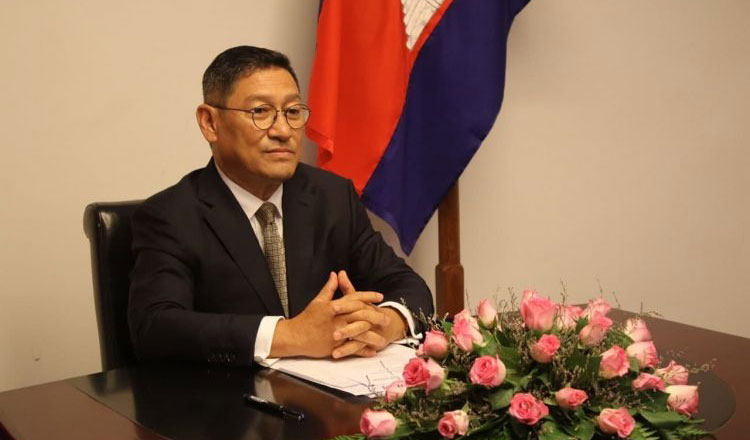 Council for the Development of Cambodia (CDC) Secretary General Sok Chenda Sophea said least developed countries (LDCs) should take advantage of regional integration to diversify their economies.
In a statement to an investment forum hosted by the UN Conference on Trade and Development (UNCTAD) in Geneva on Friday, the CDC chief stressed the need for enabling environments to promote investment.
He also noted links between investment and sustainable development to sustain and accelerate post-COVID economic recovery.
"A shared endeavour of LDCs and developing countries will be key to create a more effective environment for doing business and investment and more predictable conditions," he said.
The CDC chief — who also serves as Minister attached to the Prime Minister — stressed the need to "diversify LDC economies by making full use of untapped potential of deepened regional integration."
Making better use of integration "contributes to improved economic growth and resilience and creating a regulatory and legal regime that promotes domestic and foreign investment," he said.
"Incentives and other active policies for investment in small and medium-sized enterprises are particularly important for this to happen."
Cambodia's new investment law provides for an "open, transparent, and predictable" regulatory framework. The new law also increases the attractiveness of projects that adopt technology, generate jobs and skills training while cultivating research, development and innovation, the secretary general said.
With Cambodia's vaccination rate now exceeding 85 percent of the population, he told the forum that the government would soon launch its post-pandemic "new normal" economic recovery plan.
UNCTAD's week-long Seventh World Investment Forum brought together heads of state and government along with company chief executives, ministers and heads of international agencies.
The forum — which wrapped up on Friday — heard that global foreign direct investment (FDI) reached a stronger-than-expected estimate of $852 billion in the six months to June. The increase recovered more than 70 percent of COVID-induced losses last year.
But "the rapid FDI recovery and the optimistic outlook mask the growing divergence in FDI flows between developed and developing economies, as well as the lag in a broad-based recovery of the greenfield investment in productive capacity," said James Zhan, UNCTAD's director of investment and enterprise.
"Furthermore, uncertainties remain abundant," Zhan warned. Sao Da – AKP, Khmer Times