Cambodia and JICA Sign $58M ODA Yen Loan for Clean Water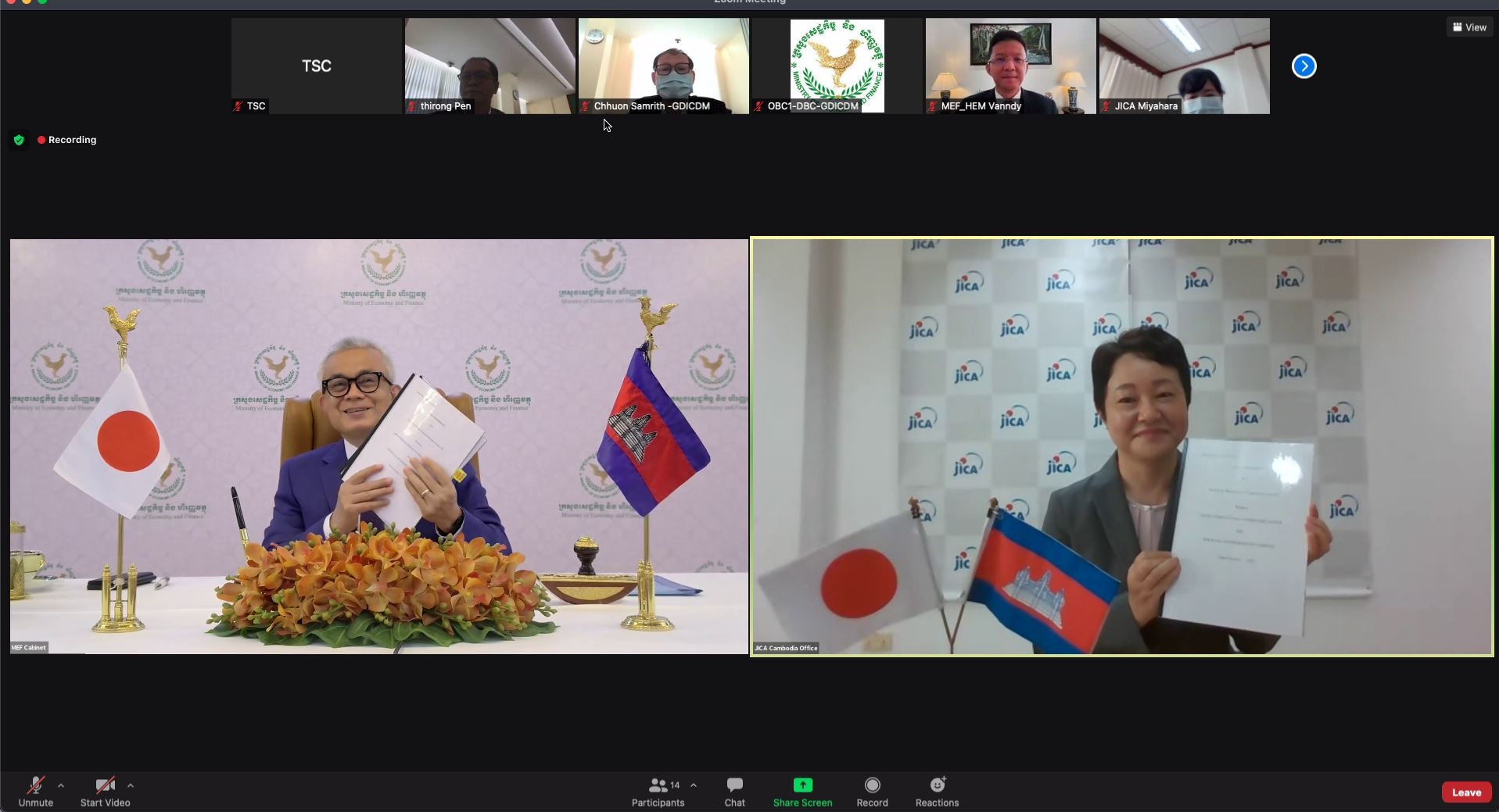 The Ministry of Economy and Finance and Japan International Cooperation Agency (JICA) yesterday signed an Official Development Assistance (ODA) Yen Loan for up to $58 million to expand clean water supply capacity.
The signing agreement was done between Economy and Finance Minister Aun Pornmoniroth and JICA Cambodia chief representative Kamei Haruko via video online.
The signed agreement is now a legal document after the signed letter on October 11 between the Ministry of Foreign Affairs and the Japanese Embassy.
The $58 million is for the Siem Reap Water Supply Expansion Project (Phase II) that will see a 60,000 m3/day capacity water treatment facility and distribution pipes which will cover 200km long.
The Phase 11 project is following the successful progress of the Phase 1 Water Supply Expansion Project.
The project aims to build a clean water factory in the Tonle Systems which supplies clean water besides building water distribution and construction of water treatment plant. The project will play an important role in supplying and distributing clean water systems to people across Siem Reap province's Siem Reap city..
Kamei said that JICA has highly appreciated the cooperation of the government in implementing this important project.
She added that JICA will continue to help the Siem Reap Water Supply Authority in other projects besides in the promotion of sanitation and hygiene services which is also an emergency technical cooperation project.
The project, she said will provide technical assistance that will ensure the quality of water to be in line with national quality standards.
According to the Ministry of Economy and Finance, JICA is an important development partner for the water supply industry as it always sees comprehensive development methods to promote long-term strategic partnerships with the government.
It said that JICA always wants to see people having access to clean and safe water.
Pornmoniroth thanked the Japanese government for always being there to help Cambodia, even during the Covid-19 pandemic.
Recently, he said Japan pledged a grant of about $15 million for economic and social development programmes and this was a testimony of their bilateral relationship and the friendship of the leaders of the two governments.