JICA Provides Support To Improve Traffic Safety Control in Phnom Penh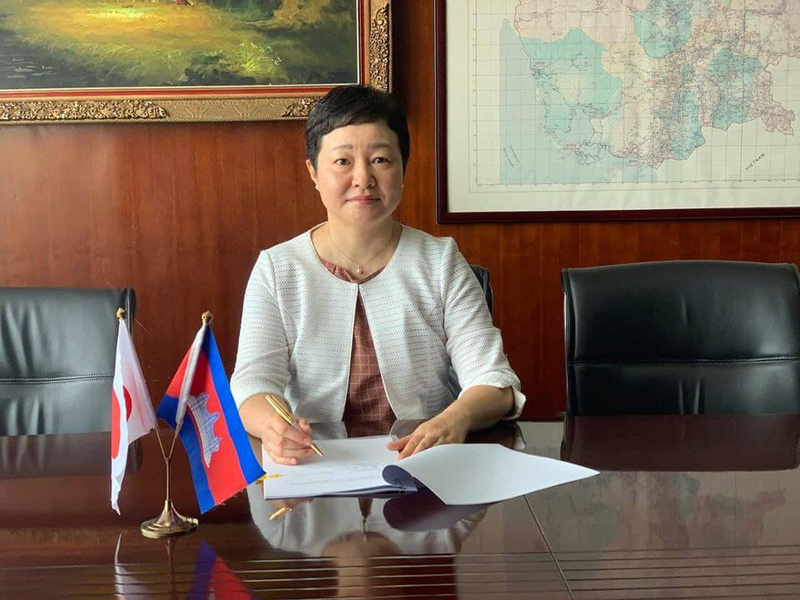 The Japan International Cooperation Agency (JICA) has provided support to contribute to strengthening traffic safety control in Phnom Penh.
Phnom Penh Capital Administration and JICA signed on Sept. 20 an agreement to officially launch a three-year Technical Cooperation Project called "Project for Capacity Development on Comprehensive Traffic Management Planning and Traffic Control Centre Operation and Maintenance in Phnom Penh Capital City".
The commencement of this project is expected to be early next year 2022, according to JICA's press release.
The technical cooperation project is aimed at sustainably improving urban transport environment of Phnom Penh through effective operation of area traffic control system, which was introduced and put into operation in December 2018 under Grant Aid from Japan.
Through the implementation of the project, it is expected that the capacity of staff in charge of traffic management, and traffic control system operation and maintenance in Phnom Penh Capital Administration will be strengthened and the traffic control centre will continue to perform its function effectively.
"We strongly hope that effective capacity development through the project together with the traffic control system will contribute to the better development of Phnom Penh City with safe traffic environment," read the press release.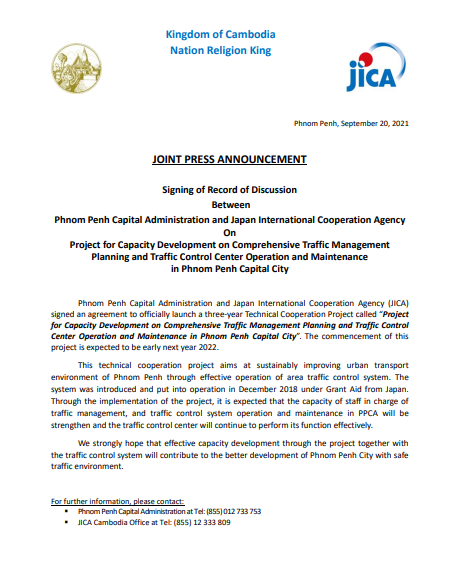 AKP