Cambodia's export to Japan nets $1.752 billion in 2021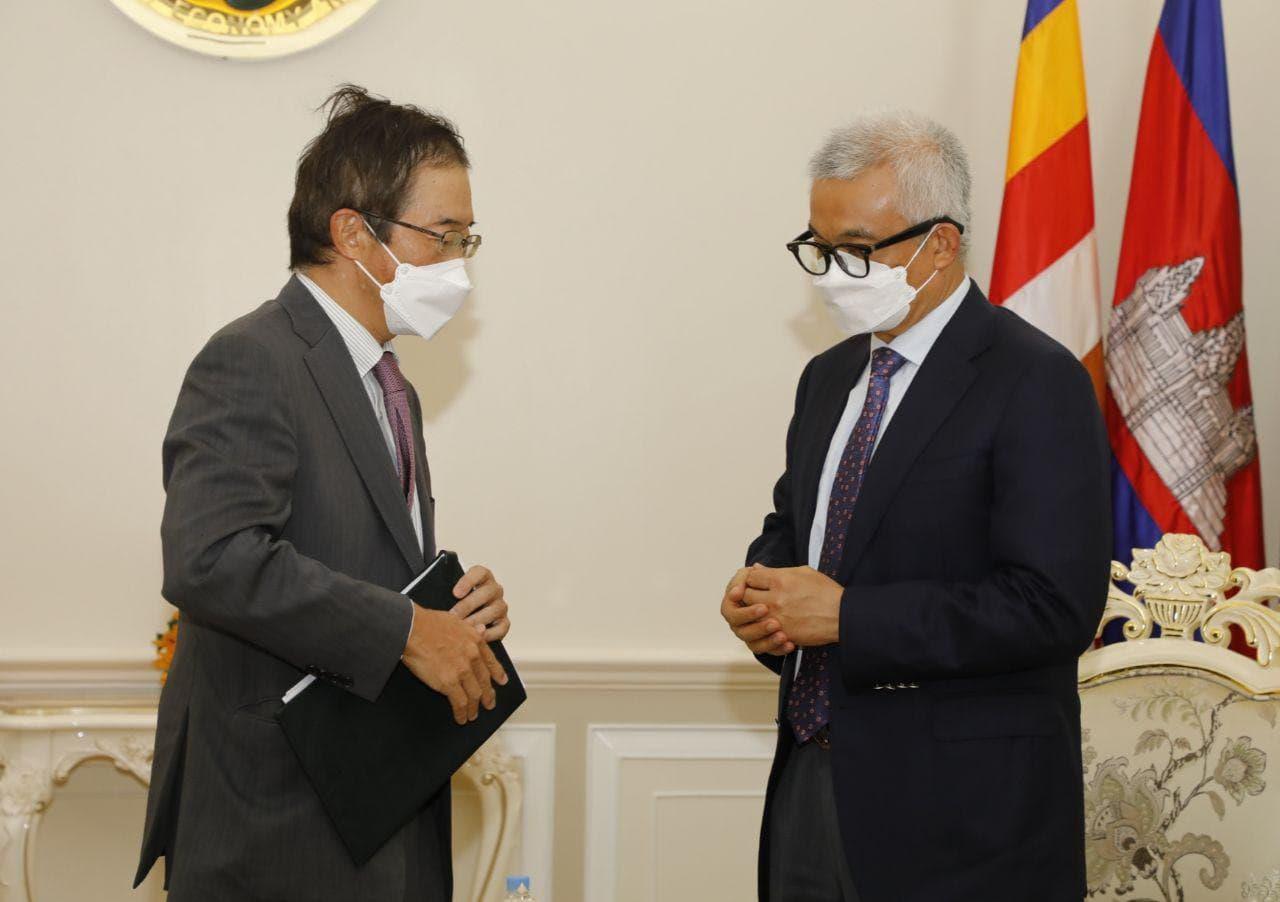 Cambodia exported $1,752 million worth of goods to Japan last year, a year-on-year increase of 8.4 percent, according to data from the Japan External Trade Organization (JETRO), cited that two-way trade volume reached $2,332 million.
The Kingdom imported $580 million worth of products from the East Asia nation, increased by 19.7 percent compared to a year before, read the report, issued this week.
This made Cambodia's trade surplus with Japan at $1,172 million, decreasing $40 million from 2020.
JETRO listed garments and electrical and electronic components as key Cambodian exports to Japan; and machinery, electronics and high-tech products as the main imports.
The Cambodian Ministry of Commerce has stated that Cambodia is aiming to establish bilateral free trade agreements with its major trading partners, including Japan.
Lim Heng, Vice President of the Cambodia Chamber of Commerce, said that the FTA will boost trade activities between the two countries, particularly encouraging new investors from Japan and other countries to come to Cambodia to produce for exports to Japan.
"In the future, leaders of the two royal governments will negotiate on the Cambodia-Japan Free Trade Agreement, which is a very attractive point for investment to Cambodia, besides Mekong plus Japan and ASEAN plus Japan. It is an additional attraction. The free trade agreement with Japan is what we really want," Heng said.
Cambodia has signed bilateral free trade agreements with China and South Korea and is in the process of negotiating free trade agreements with key partners Japan, India, Mongolia, Canada and the United Kingdom to diversify markets and boost exports.
The Ministry of Commerce has set up a working group to study and collect input from stakeholders and the private sector to develop strategies to maximise the benefits of implementing the free trade agreement to which Cambodia is a signatory.
Fumiaki Takahashi, president of the Japan-Cambodia Association and former Japanese Ambassador to Cambodia, will lead a delegation of high-profile delegation of investors from Japan to Cambodia to seek investment opportunities. The topic was discussed during a meeting with Prime Minister Hun Sen on Tuesday.
The upcoming Japanese investors' visit to Cambodia was confirmed after the Council for the Development of Cambodia promoted the newly-endorsed investment law to Japanese investors virtually aimed to attract new investment from Japan to Cambodia. Khmer Times