Domestic tourism on the rise but numbers are still very low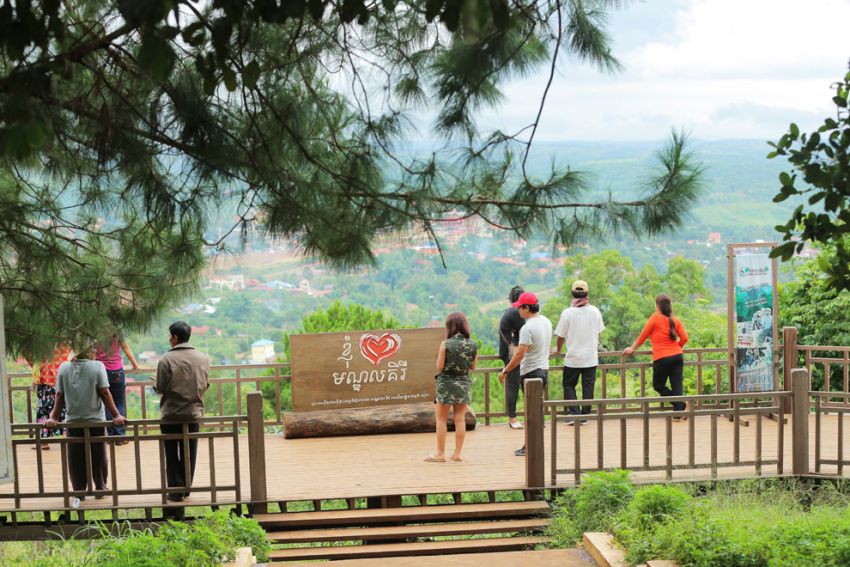 The number of tourists travelling around Cambodia jumped by nearly a quarter between the first and second weekends of September.
A total of 63,421 people toured the Kingdom on Saturday and Sunday, according to the Ministry of Tourism, up 24.25 percent compared with the first weekend of the month.
Of the domestic visitors, 62,462 were national tourists and 959 were foreigners. The government is still deciding when to start issuing visas for foreign tourists and business visitors still have to quarantine for at least two weeks, so most of the foreign tourists were expatriates. Passenger traffic at Cambodia's three international airports fell more than 92 percent in the year through July compared with the same period in 2020. Only 359 people passed through Siem Reap airport in the first seven months of the year as the Coronavirus pandemic left the famous Angkor Wat temple nearly deserted.
Siem Reap and Angkor Wat are still not near the top of travellers' choices.
The most visited tourist destinations last weekend were Phnom Penh, followed by Kampot, Kep, Takeo, Preah Sihanouk province and Pursat province.
Tourism departments in all of the country's cities and provinces have been actively promoting and implementing the Standard Operating Procedure introduced by the Ministry of Tourism this month to ensure the smooth operation of business tourism in the new normal and ensure the quality of service with satisfaction, said Tourism Minster Thong Khon.
Hotel chains are also playing their part. Dara Hotels Group launched its "Stay Safe" programme this month. It makes rapid antigen Covid-19 tests mandatory at all of its hotels in the country. The tests are free to guests who stay for at least two nights. All the staff carrying out the tests have been trained by the Ministry of Health.
The Ministry of Tourism has issued a circular to control the flow of tourists and improve the quality of tourism products for the upcoming Pchum Ben holiday from Oct 5 to 7 because of concerns over the spread of the Delta variant of Covid-19. Khmer Times