Eight month exports valued at 11.08 bn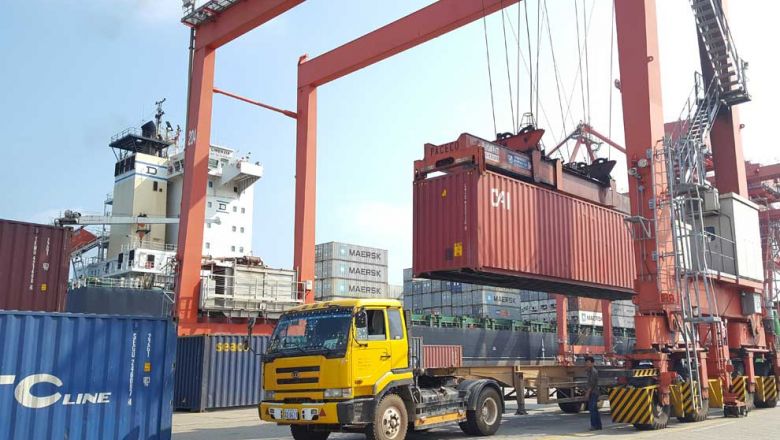 Cambodia's exports in the first eight months this year saw a decrease, official figures showed. Its exports were worth $11.086 billion, inching down 5.3 percent compared with the same period last year, according to a study by the Ministry of Commerce.
The report did not specify the main markets that Cambodia's products exported to during the period nor what sorts of products. But the ministry mentioned in July that the Kingdom's primary export markets are the US, the EU, Canada, Japan, China, South Korea and ASEAN members.
During the pandemic period, the export of garment products has decreased while non-garment product exports have increased significantly, read the report.
Lim Heng, vice-president of Cambodia Chamber of Commerce, said yesterday that trade with partners is still on a good trend.
"Exports of agricultural products and non-garment products including bicycles are showing an increasing trend although garment producta export saw negative growth in export," Heng said.
"With trade pacts bilaterally and multilaterally, Cambodia is expected to receive more investment, which will boost both exports of finished products and imports of raw materials to feed the production chains.
"These will be a benefit to tax income."
Cambodia will soon be able to fully reopen socio-economic activities, said Aun Pornminiroth, deputy prime minister and minister of economy and finance at the 5th International Conference on Nation-Building under the theme "Innovative Strategies for Crisis Recovery and Nation-Building", held on Sept 8.
The infections, severe illnesses and deaths have been declining steadily over the past month, he said.
"On this basis, Cambodia is expected to achieve herd immunity throughout the country and to gradually reopen full socio-economic activities in the near future.
In order to achieve the aforementioned goals, launching an appropriate public finance policy that ensures allocative and operational efficiencies, is key." Khmer Times