South Korea Boosts Vegetable Production in Mondulkiri Province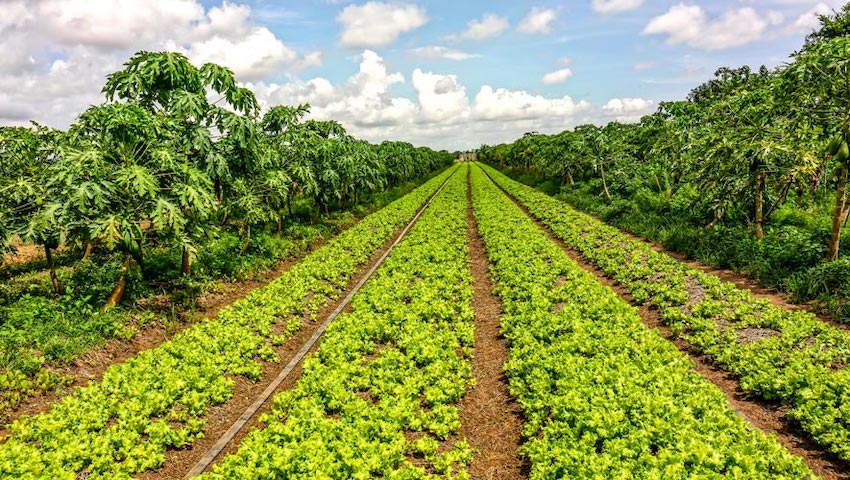 South Korea has provided assistance to boost vegetable production in Mondulkiri province, Cambodia's northeast area, which has potential for cold-hardy vegetables.
This was made known in a meeting held yesterday between Ngin Chhay, director-general of the Agriculture Ministry's Agriculture Department, and South Korea's Park Kiwook, chief of the working group.
South Korea has allocated $3.3 million for the four-year project (2021-2024) called "Demonstration and Valued Chain Linkage of High-Value Vegetable Production in Mountainous Areas of Cambodia".
The project aims to boost high-value vegetable production and increase farmers' livelihoods through potato seed production development to technical planting of high-value vegetables such as cabbage, Chinese kale and potato.
Chhay who thanked South Korea for the assistance both financially and technically said: "This project is really important in contributing to the development and strengthening vegetable crop planting, particularly vegetables that are economically of high value to supply to the domestic market."
He added that the project will also contribute toward ensuring a sufficient supply of vegetable production during the low season besides setting specific vegetable output schedules for the whole year.
Meanwhile, Park said his team will consider adding modern technology in the production chain to make the vegetable yield a comprehensive model for other practices in other areas in Cambodia.
He added that the project is in line with the government's strategy to upgrade the northeast province as a vegetable supplier in the country and for exports.
The government, in the Mondulkiri Tourism Development Master Plan 2021-2035, designated Mondulkiri as an international eco-tourism destination and a major supplier of flowers, vegetables, fruits and meats to meet domestic demand as well as to allow for exports.
Vegetable consumption in Cambodia was estimated at 1 million tonnes, according to the ministry's report. Domestic vegetable production was 716,113 tonnes in 2020, an increase of 5% over 2019's total of 681,099 tonnes.
The rest went to imports mostly from neighbouring countries – Vietnam and Thailand and China.
Khmer Times