Disney+ streaming coming soon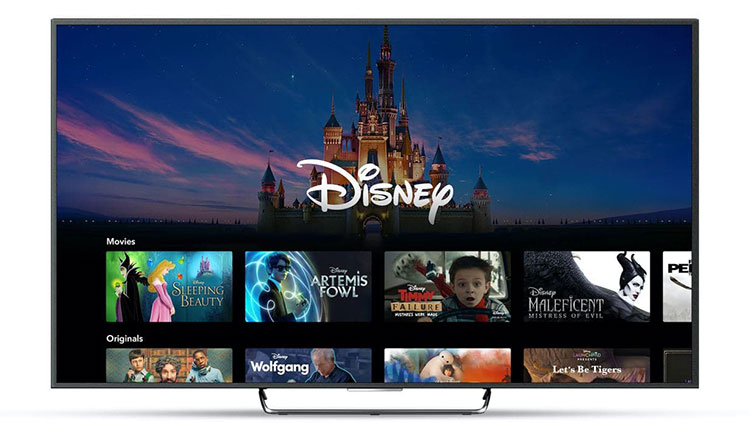 The "happiest place in the world" may very well be your living room by the end of this year. Khmer Times has confirmed The Walt Disney Company will be rolling out its streaming service to Cambodia.
The Disney+ subscription service was launched in November 2019 as the company aimed to eke out a slice of the $50 billion digital streaming pie. It introduced its subscription service in Thailand in June last year, marking its entry into ASEAN.
"Cambodia should be launched with Thailand, Vietnam and Laos… at the end of year," a source familiar with the matter told Khmer Times. "Sometimes they bundle the service with telcos and give it free too, like in the US with Verizon."
Telecommunications firms did not confirm whether they would package Disney+ with data plans.
The country enjoys one of the lowest mobile internet plans in the world with 10 gigabytes costing as little as $1 in some parts of the Kingdom.
In the US, Disney+ costs $8 per month, about $1 less than Netflix's basic subscription package.
"Disney's splash into the Cambodian market is another example of America's increasing trade with the Kingdom through tech innovation," Anthony Galliano, president of the American Chamber of Commerce, told Khmer Times.
"Traditional trade is thought as materials, durable goods and commodities. The US omnipresence in the Kingdom is less nowadays through tangible goods but more through internet, streaming and digital services. US dominance in technology and entertainment products such as Facebook, Microsoft, Google, Amazon, Netflix, Disney and, of course, Hollywood movies, are key drivers towards balancing the bilateral trade relationship," continued Galliano.
In its second quarter filings, Disney disclosed that its subscribers had increased globally by 48 percent over 2020 to nearly 104 million people.
Despite having only recently entered the ASEAN market, Disney+ is believed to have the largest acquisition rate, having captured 43 percent of all new digital subscriptions in Thailand, research company Media Partners Asia reported in May.
The Asia-Pacific region (APAC) is fertile ground for digital streaming services.
Netflix lost about 430,000 subscribers in the US and Canada but added more than 1 million customers in APAC.
The firm reported in its second quarter filings that it has 209 million users.
While Netflix has staked its success on the success of its content production, Disney's key strength lies in its existing intellectual property.
Beyond the traditional characters, the firm also owns the rights to Marvel, National Geographic, the American Broadcasting Corporation, Entertainment and Sports Programming Network and 20th Century Fox.
As a result, Cambodian streamers will be able to watch classic Disney titles alongside Avengers movies, nature documentaries and episodes of The Simpson's.
The Kingdom already has a homegrown video streaming platform called Jaikon which primarily caters towards the local market.
Its parent company, Westec, produced the country's first blockbuster movie with a budget of $170,000, eventually becoming the first Cambodian movie to be featured on Netflix.
"We welcome the decision by Disney to bring Disney+ to Cambodia. We had expected their entry into the region but did not expect it to happen this soon. This is indeed good news for the local entertainment landscape and we are happy to see the industry grow," said Simon Choo, Westec's executive director. Khmer Times