Thailand says it is ready to provide assistance to Cambodians affected by border closure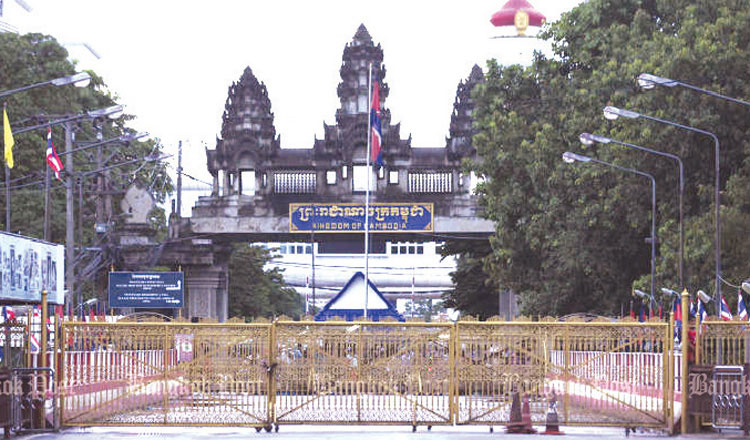 Thailand said it understands Cambodia's need to contain the spread of COVID-19 and thus the need to lockdown border provinces and apply other public health measures.
"As good neighbors, Thailand is ready to cooperate with Cambodian authorities and willing to provide any assistance we can to Cambodians in Thailand.
"The Thai relevant authorities are working closely with the Royal Embassy of Cambodia in Bangkok to liaise with all employers who hire Cambodian migrant workers to inform the latter of the new measures not to travel back to Cambodia during the lockdown period," Thailand's Ambassador to Cambodia, Panyarak Poolthup, said in comments to Khmer Times.
Prime Minister Hun Sen announced in a release last night that effective midnight today, the border between Cambodia and Thailand in eight provinces will be closed.
The affected provinces are Koh Kong, Pursat, Battambang, Pailin, Banteay Meanchey, Oddar Meanchey, Preah Vihear and Siem Reap provinces shall be temporarily placed in lockdown for 14 days from 23:59 pm (twenty-three and fifty-nine minutes) of 29 July 2021 to 12 August 2021, aimed at preventing community spread of the Delta variant of Covid-19.
As most of the locked down provinces share a border with Thailand and to ensure the effectiveness of the control and prevention of the spread of Delta variant of Covid-19 in the locked down areas, the Ministry of Foreign Affairs and International Cooperation was assigned tasks to immediately communicate with Thailand to temporarily close the border for people traveling out of or into, except the transportation of goods and special cases that are allowed by the authorities such as patients in emergency case.
Meanwhile, the Ministry of Foreign Affairs and International Cooperation and the Ministry of Labour and Vocational Training shall cooperate to disseminate information on lockdown measures for Cambodian provinces that share a border with Thailand and coordinate with Thai authorities to provide necessary protection for migrant workers in Thailand as well as to coordinate with migrant workers in Thailand who wish to come to Cambodia to delay their return until this lockdown is ended.
In addition, the governors of provinces that share a border with Thailand shall increase cooperation and coordination with provinces of Thailand that are their counterparts to ensure high effectiveness of the implementation of the above measures.
Cambodia managed to largely contain the virus for most of last year, but an outbreak first detected in late February has driven up total cases to 75,152, with 1,339 deaths.
Neighbouring Thailand has also faced a stubborn outbreak driven by the Delta variant, which was first detected in India, and has repeatedly reported record numbers of daily infections in recent weeks.
The lockdown is expected to remain in place until August 12, and affects up to a quarter of Cambodia's population of 16 million.
While the import of goods will continue from Thailand, Cambodian migrant workers wishing to return would have to wait until after the two-week period is over, the announcement said. Khmer Times