UK To Strengthen Bilateral Ties With Cambodia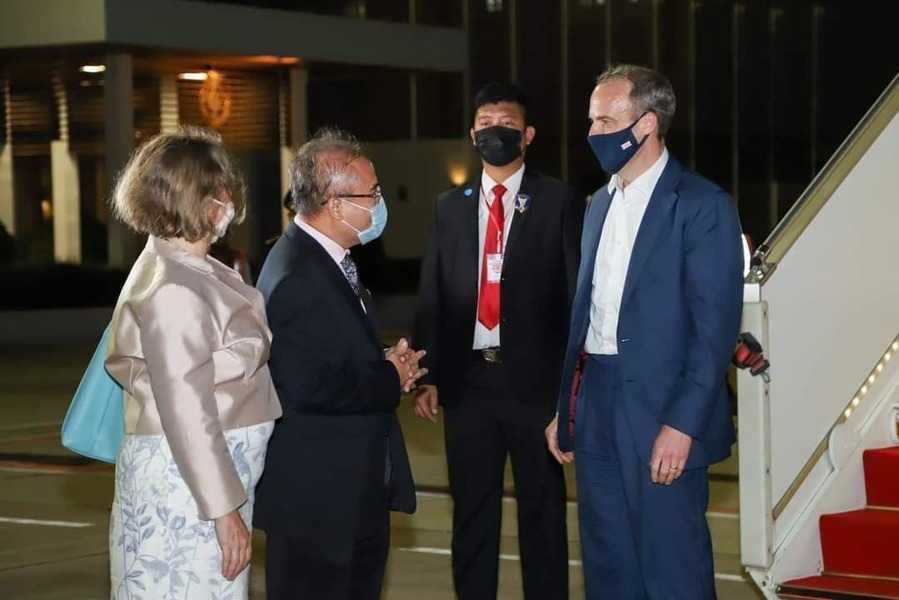 Foreign Secretary Dominic Raab visits Cambodia to strengthen bilateral ties and cooperation on global challenges, according to UK Government's press release today.
UK Foreign Secretary, Dominic Raab is visiting Cambodia today to forge deeper bilateral ties between the UK and Cambodia, it underlined.
In his first visit to Cambodia, the UK Foreign Secretary will meet Prak Sokhonn, Deputy Prime Minister and Minister of Foreign Affairs and International Cooperation to set out the UK's ambition for the UK to become an 'ASEAN Dialogue Partner', ahead of Cambodia taking up the Chair of ASEAN in 2022, said the same source, adding that Dominic Raab will also meet Environment Minister Say Samal to discuss climate change and Cambodia's COP26 aspirations.
"This year marks 30 years since the UK reopened our Embassy in Cambodia and I am struck by the progress the country has made from its thriving business' to standards of education and healthcare," H.E. Dominic Raab said ahead of his first visit to Cambodia. "I look forward to building on these foundations, as Cambodia takes on the important role of ASEAN Chair next year."
ASEAN Dialogue Partnership would allow the UK to further strengthen relations with ASEAN countries, based on shared interests, constructive engagements, and mutual benefits, which can contribute to ASEAN's Community building and development cooperation efforts.
Yesterday while in Hanoi, the Foreign Secretary delivered opening remarks at the 5th ASEM (Asia-Europe Meeting) on the UK's ambitions for its "Indo-Pacific tilt" to an audience of more than fifty countries.
Dominic Raab arrived in Cambodia last night. He was welcomed upon his arrival at Phnom Penh International Airport by Chem Widhya, Secretary of State for Foreign Affairs and International Cooperation. AKP