Government launches new digital plan for its economic development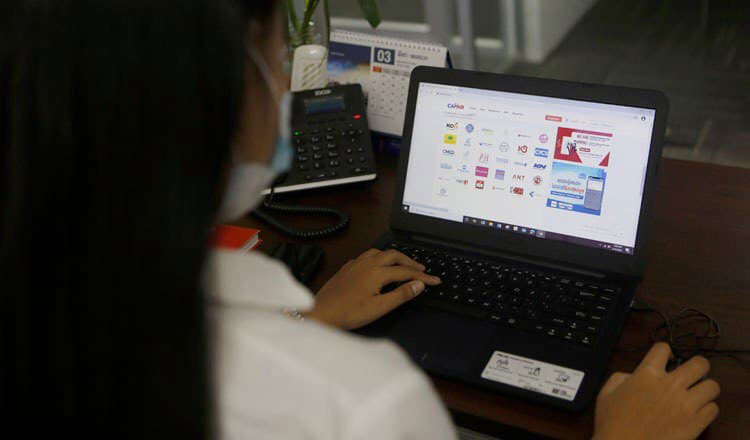 Cambodia has launched its new 14-year plan on digital policy, saying the sector is a new model of economic growth, which can respond and keep pace with rapid changes in the economy as it recovers from the financial dip caused by the Coronavirus pandemic.
It officially announced the implementation of its "Digital Economy and Social Policy Framework of Cambodia 2021-2035," saying that information technology offers a new model of economic growth.
The new plan aims to address the needs and potential of both public and private sectors and take full advantage of the economic resources available to the Kingdom, while continuing on the path of rapid growth Cambodia has achieved over the past 30 years.
The digital vision, titled "Building a vibrant digital economy and society by laying the foundations for promoting digital adoption and evolution in all sectors of society, the state, the people and the business community," aims to accelerate the pace of economic growth, and promote social welfare, in what it calls the post-pandemic "new normal".
The government says that building the digital economy as a new source of economic growth will increase productivity and economic efficiency, while improving the well-being of the Cambodian people.
The World Economic Forum (WEF) came up with the idea of an ASEAN 4.0 in 2016 so that southeast Asian nations could use digital technology to promote economic and social wellbeing. It said this year that the plan has taken on greater significance in post-pandemic Asia as economies tap into technology to speed the pace of economic recovery.
Thailand, for example, plans to transform urban centres into smart cities under the Thailand 4.0 initiative, while Singapore is developing a digital passport, saying it will accept a Covid-19 travel pass from next month.
Cambodia's tourism industry has already launched the Virtual Angkor project to recreate the metropolis at the height of the Khmer empire's power. It has been awarded this year's Digital Humanities and Multimedia Studies Prize by the Medieval Academy of America.
Technology could also help Cambodia develop its financial services sector. The WEF says 78 percent of Cambodians do not have access to banking services. The National Bank of Cambodia launched the blockchain-based payment system Project Bakong last year.
One direct way of using technology to help Cambodia to recover from the pandemic is the KhmerVacc app that was launched in March. It allows patients to register for the Coronavirus vaccine on their mobile phones and the health authorities to set the date and place of their appointment.
Cambodia recorded nearly 15 million mobile internet subscribers last year, representing almost 90 percent of the population. Khmer Times