PM renews call for COVID-19 vaccines to be global public good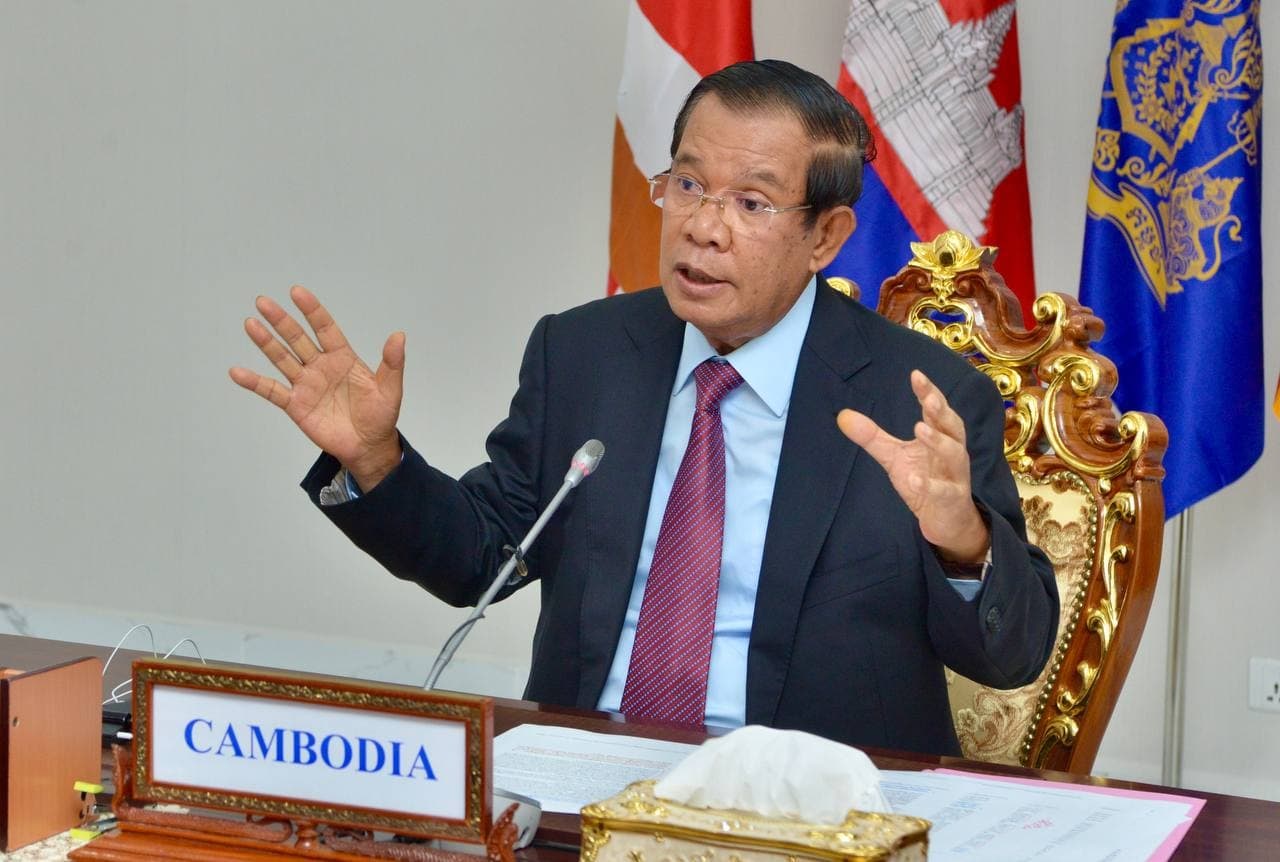 Cambodian Prime Minister Hun Sen on Thursday renewed a call for COVID-19 vaccines and medicines to be global public good, which can be supplied and distributed upon humanitarian cause to all countries, particularly the vulnerable ones.
Delivering his remarks at the 26th International Conference on "The Future of Asia" via video conference, Hun Sen said the containment and management of impacts caused by the COVID-19 pandemic are the most important task in order to enable all countries to embark on effective recovery process.
"Such a global fight against this communicable disease requires solidarity, mutual trust, joint planning and implementation in a thorough manner under the multilateralism mechanisms with the respect for international laws and sovereignty of each individual country," he said.
"In this spirit, Asia needs to attach high priority and utmost importance to ensuring that the COVID-19 vaccines and medications are global public goods," he added.
Hun Sen said that even though the global economy in 2021 is expected to recover, the world is still facing high uncertainty due to the risks of new waves of COVID-19 outbreak and new variants of the coronavirus.
Hun Sen said Asia is a region with a prominent role in paving the way for sustainable and inclusive socio-economic development in the post-COVID-19 era. Xinhua