520K AstraZeneca vaccines arrive courtesy of Hungary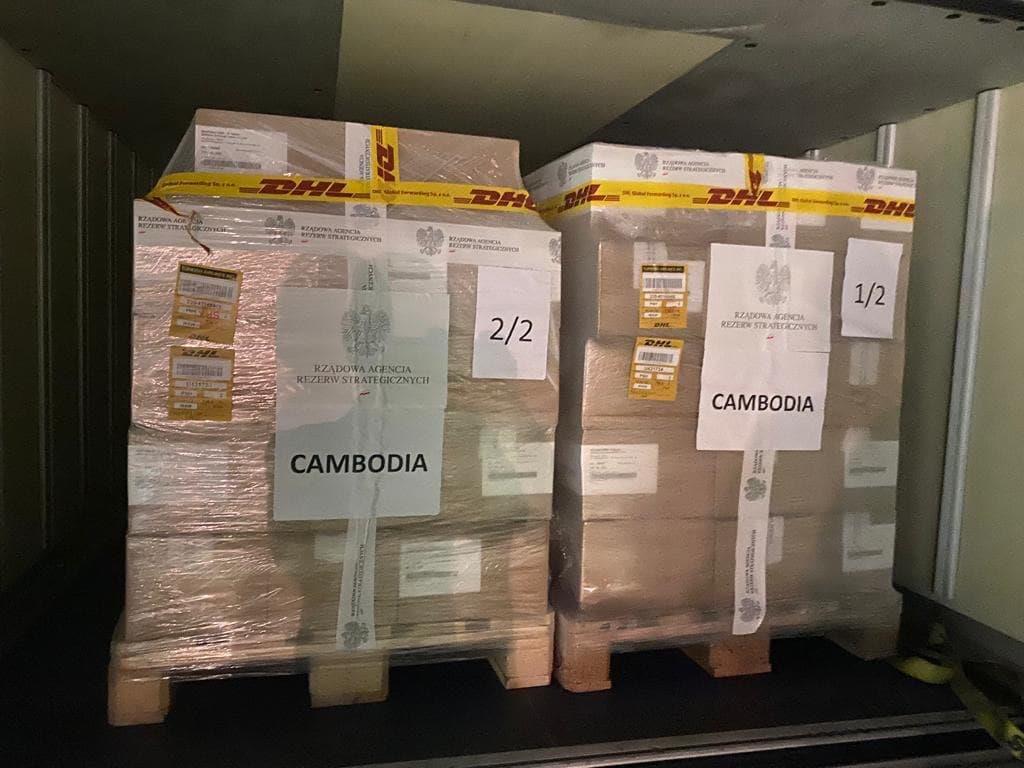 More than 520,000 doses of the AstraZeneca Covid-19 vaccine donated by Hungary are due to be handed over to Prime Minister Hun Sen on March 18 at the Peace Palace in Phnom Penh.
Ministry of Health secretary of state York Sambath said this shipment of 523,100 vaccine doses are expected to touch down on the night of March 15.
Cambodia has so far received more than 43 million vaccine doses through purchases and donations, and as of March 14 had vaccinated almost 15 million people – or 92.23 per cent of the Kingdom's total population.
The government considers vaccination a strategic priority and places a high value on a steady exchange of vaccines with other nations to speed up the global recovery from Covid-19.
Prime Minister Hun Sen has repeatedly said that Cambodia will not run short of the vaccines for its people while Covid-19 continues to threaten lives.
"Vaccination is a key measure to control the spread, put an end to the Covid-19 crisis and safely reopen socio-economic activities under the new normal," he said.
Health minister Mam Bun Heng, who is also head of the Inter-ministerial Committee to Combat Covid-19, has advised municipal and provincial authorities to continue education campaigns under the theme "The highly contagious Omicron variant puts you and your family at risk".
He said Omicron has continued spreading in the community, with new cases being detected every day. Even the milder variant Omicron has led to severe illnesses, hospitalisations and deaths among the most vulnerable and as-yet unvaccinated members of the public.
"Many education campaigns on measures to prevent the spread of Covid-19 have been conducted and were successful in controlling the community outbreak. However, some people seem to have neglected to properly implement health measures, enabling the virus to actively circulate and cause a recurrence," he said.
The ongoing campaigns are still important to achieve sustainable change in people's attitudes towards the new normal and the presence of the virus, he said.
Bun Heng added that in order to break the transmission chain timely, Hun Sen has issued a circular to all relevant ministries and institutions, capital and provincial governors urging them to continue to educate the public about the risks of Covid-19 and urging them practise the three dos and don'ts.
The ministry will launch the latest campaign on March 22 in Kampong Speu province before expanding throughout the country. The ministry also instructed the capital and provinces to organise and promote the campaign by organising educational activities such as banners and posters in key locations and spread it on social media, over loudspeakers and on-site. Phnom Penh Post