Q1 garment exports valued at $2.4 billion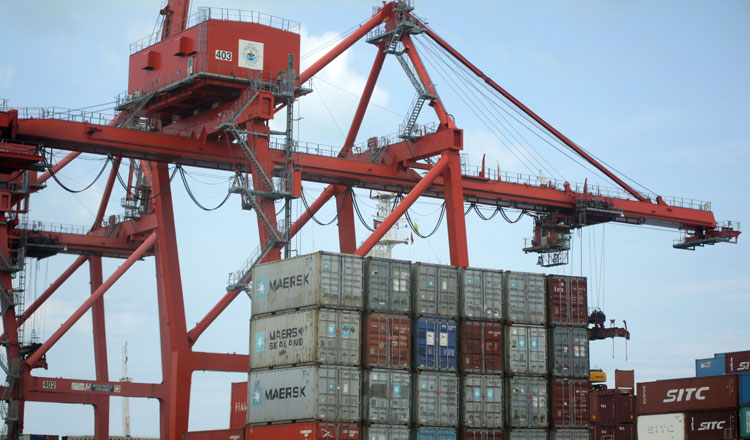 Cambodia's garment product exports contracted in the first quarter financial period as hundreds of factories remained closed temporarily because of COVID-19 in Phnom Penh and Takmao city, Kandal province.
The Kingdom's exports of clothes, footwear, and travel goods were valued at $2.4 billion in the first quarter of 2021, a 10 percent decrease compared with the same period last year, according to figures from the Ministry of Economy and Finance.
The Ministry of Labour and Vocational Training and the Garment Manufacturers Association in Cambodia (GMAC) has appealed for understanding from buyers and other stakeholders if deliveries of garment products are late and seek no-penalties during the ongoing lockdown measures.
Because of the Feb 20 incident, the Royal Government of Cambodia announced on April 14 a two-week lockdown on the whole of Phnom Penh and Takmao from April 15 to May 5 to contain and prevent the spread of COVID.
Spokesman Heng Sour said the ministry and relevant parties have been working together to call international buyers to show flexibility and understand the condition in Cambodia's garment sector.
"We have called international buyers not to impose fines on any factory for being late in delivering goods on time," he said.
Additionally, he said the full production chain will be normal once the COVID-19 situation is better because guidelines on health measures and respect for the government's lockdown measures are being followed.
"Government, workers and employees respect the government's health measures and, once production chains restart, we will be able to supply products as fast as we can," Sour said.
Cambodia's shipments in the sector were valued at $9.5 billion in 2020, down from $10.6 billion registered a year earlier. Khmer Times