Another 400k Doses of Sinopharm Covid-19 Vaccines to Arrive in Cambodia Tomorrow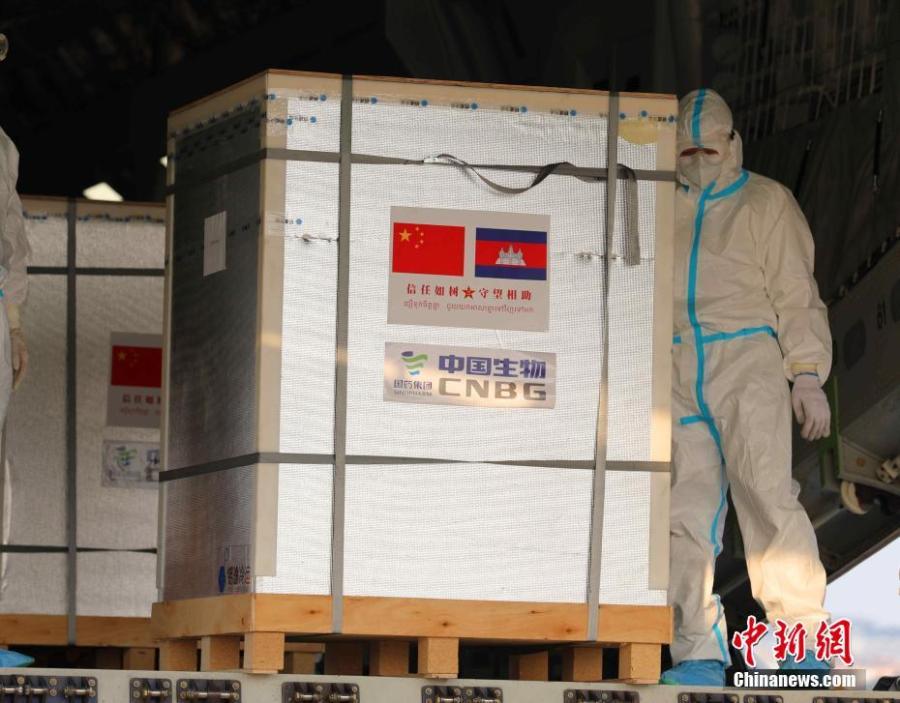 Another 400,000 doses of Covid-19 Sinopharm, a grant from the Chinese government, will arrive in Cambodia tomorrow to join the fight against Covid-19 and ensure the well-being of the Cambodian people from the epidemic.
Youk Sambath, Secretary of State of the Ministry of Health said that the vaccine, a major Chinese donation, would arrive in Cambodia on the night of April 28, 2021, Wednesday.
This 400,000 doses of Sinopharm vaccine will arrive in Cambodia for the third time. The first shipment of 600,000 doses on February 7, the second shipment of 700,000 doses on March 31 and now the third shipment tomorrow.
Cambodia has already received nearly 4 million doses of the vaccine, most of which are aid-assisted and purchased from China. The vaccines that Cambodia has already received include 1.3 million doses of the Chinese government-funded Sinopharm vaccine, 2 million doses of the Sinovac vaccine purchased from China, and 324,000 doses of Covax-assisted vaccine from the World Health Organization.
Through these vaccines, Cambodia has made efforts to vaccinate nearly 1.3 million people. Cambodia has become the second-largest country in ASEAN after Singapore, which has vaccinated more people.
Cambodian Prime Minister Hun Sen has announced that Cambodia will receive more than 10 million doses of the vaccine in 2021. According to him, the vaccine will arrive in Cambodia in the following months: 1.5 million doses in May, 3 million doses in June, 2 million doses in July, and 1 million doses in August.
Cambodia plans to vaccinate more than 10 million people. China is seen as a key supporter for Cambodia to achieve its immunisation plan by supplying the vaccine.