Nearly 150k People Inoculated in Red Zone in 4 Days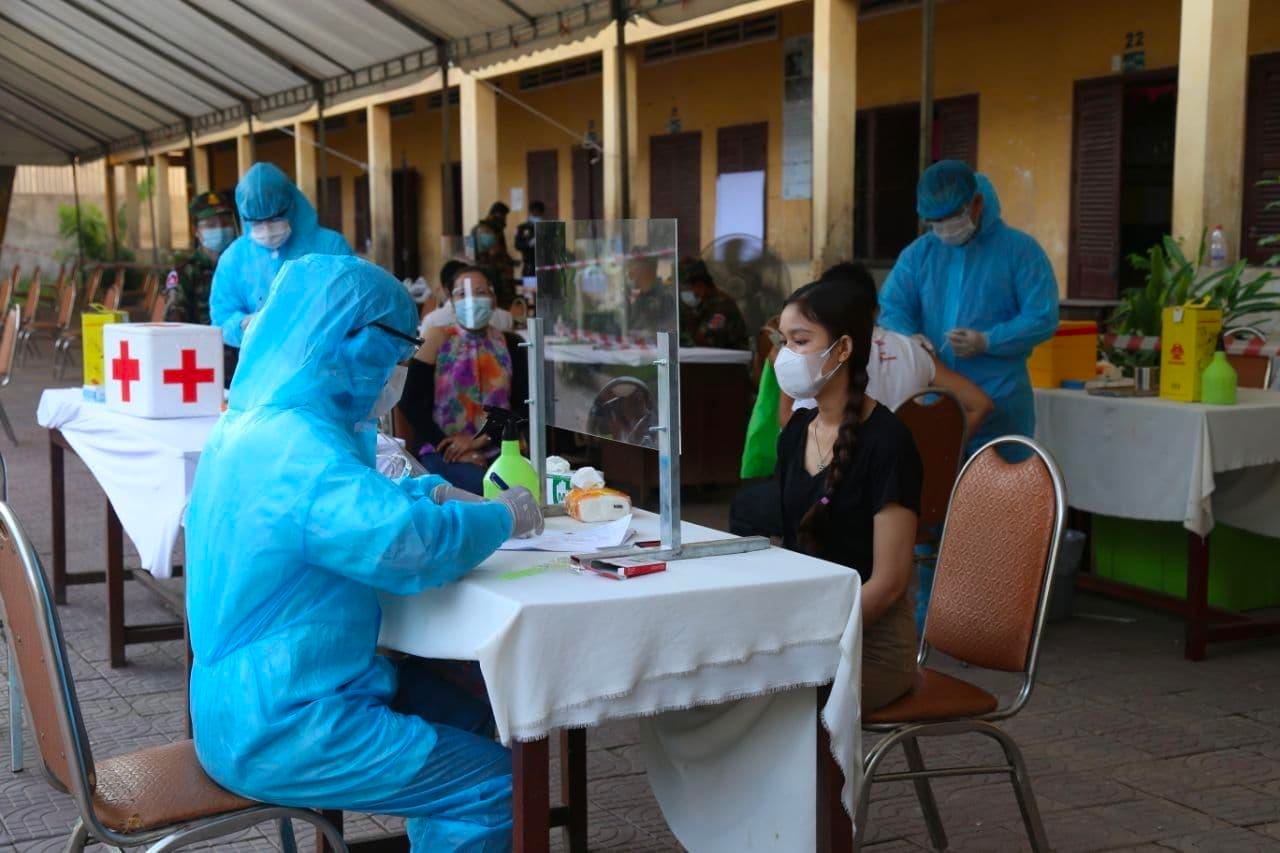 The Ministry of Defense said that it has inoculated nearly 150,000 people in Phnom Penh's Red Zone, just four days after the ministry was assigned to the task.
According to a report released by the Defense Ministry, as of this morning, 147,218 people in the Red Zone in 4 districts have received their first shot of COVID-19 vaccine, including 30,996 in Meanchey district, 35,024 in Dangkor district, 28,160 in Kambol district, and 53,038 in Por Sen Chey district.
Meanwhile, Prime Minister Hun Sen said that the government is committed to vaccinate everyone in the Red Zone, which houses around 520 thousand people.
"I would like to clarify that unless we vaccinate all citizens in the Red Zone, we shall never walk away from the virus" the premier said.
Mr Hun Sen confirmed that the government has enough vaccines for every person in the Red Zone, with another 1.5 million doses arriving next week.