A total of 1,277,688 People in Cambodia Vaccinated against COVID-19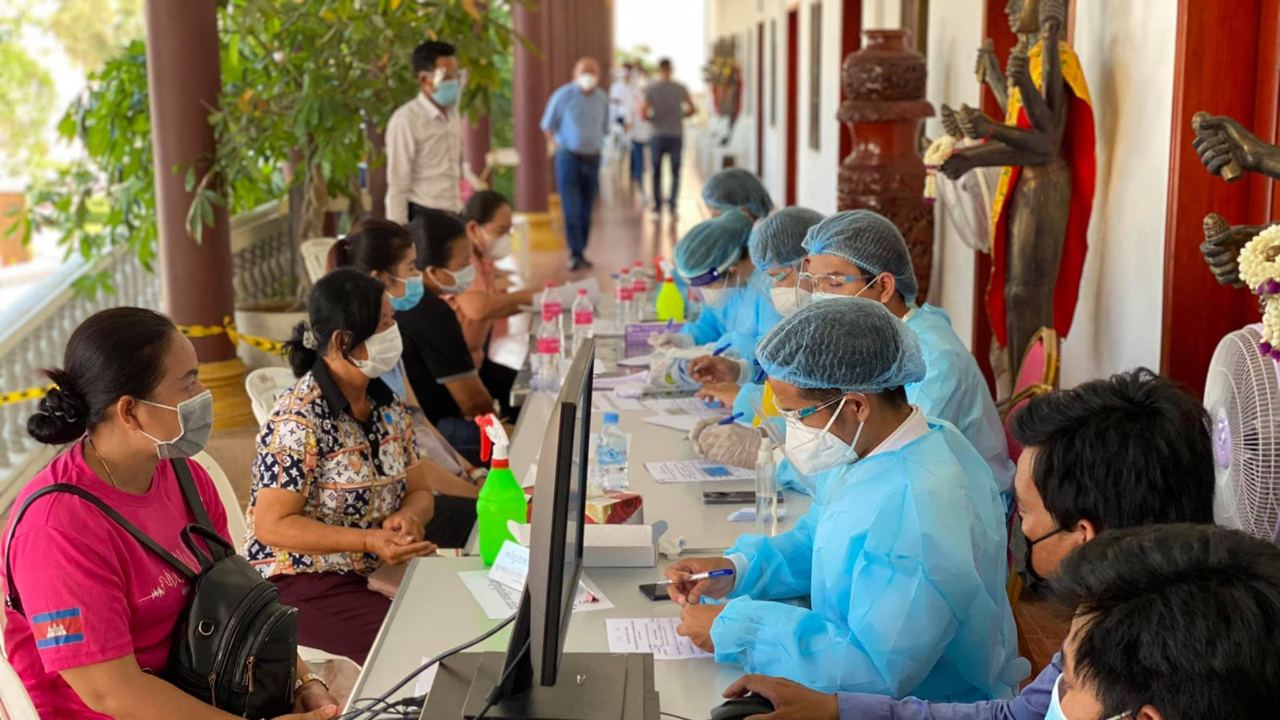 As of April 20, 2021, the Ministry of Health and the Ministry of National Defense have vaccinated 1,277,688 civil servants, citizens and the armed forces throughout the country.
They comprise
* Ministry of Health: 983,145 injections.
* Ministry of National Defense injected 294,543 people.
* Total: 1,277,688 people (as of April 20, 2021)
The first vaccinations were rolled out on February 10 and had gathered steam until the three days suspension due to the inability of medical staff from getting to their designated vaccination stations due to over-zealous security personnel manning lockdown barricades.