Dara Sakor International Airport to Open Mid-2021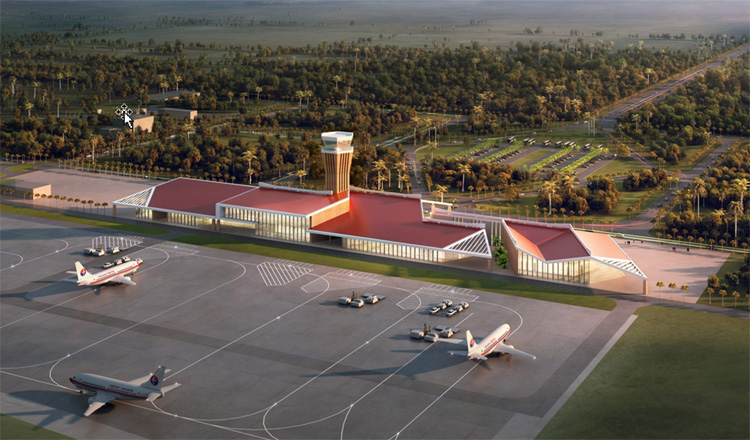 A senior official at the State Secretariat of Civil Aviation (SSCA) said the construction of Dara Sakor International Airport in Koh Kong province is on schedule and plans are for flight operations to begin in mid 2021.
Sinn Chanserey Vutha, undersecretary of state for the SSCA, said the project was completed at the end of 2020. The mid-year commencement of operations is based on the airport operator needing six months to conduct flight testing and adjust equipment at the airport prior to its being deemed fully ready.
He added the project is currently in the review stage of certification for operation under supervision by the SSCA. Chanserey Vutha said the certification stage could take longer because it involves complex documentation, but that everything else is on schedule. He noted that the certification of the operation is conducted under strict protocols. He expects the launch to occur in June, but that will be dependent on the certification process.
The airport was assigned the location code DSY upon the airport having met all the requirements of the International Air Transport Association (IATA). This designation was conferred by IATA passenger services conference resolution 763.
The $350 million Dara Sakor International Airport project is being developed by Chinese firm Tianjin Union Development Group (UDG). The airport will be able to handle long-haul aircraft including the Boeing 777 and Airbus A340. The project covers 4.5 hectares of land in Botum Sakor district near the Gulf of Thailand.
Chanserey Vutha, said the company has maintained the set schedule set for completion despite the advent of COVID-19. When asked if there will be passengers passing through the airport during the pandemic, Vutha said that it is up to the government to target low-risk countries and impose COVID-free travel bubbles to attract tourists.
"Phnom Penh International Airport is the hub and transit for business activities, investment and tourism, but Dara Sakor International Airport will primarily be for tourists, charters or special flights serving high-class travellers principally travelling on to Dara Sakor Resort," he said.
The resort is arguably the largest of its kind in the world, covering 360 square kilometres of land – more than half the size of Singapore – and includes parts of the Botum Sakor National Park. It has a 99-year lease signed in April 2008. The mega-complex has a port for cruise ships, international golf courses, a casino, apartment buildings and hotels. Khmer Times