PM sends letter to celebrate nation's ninth clean city day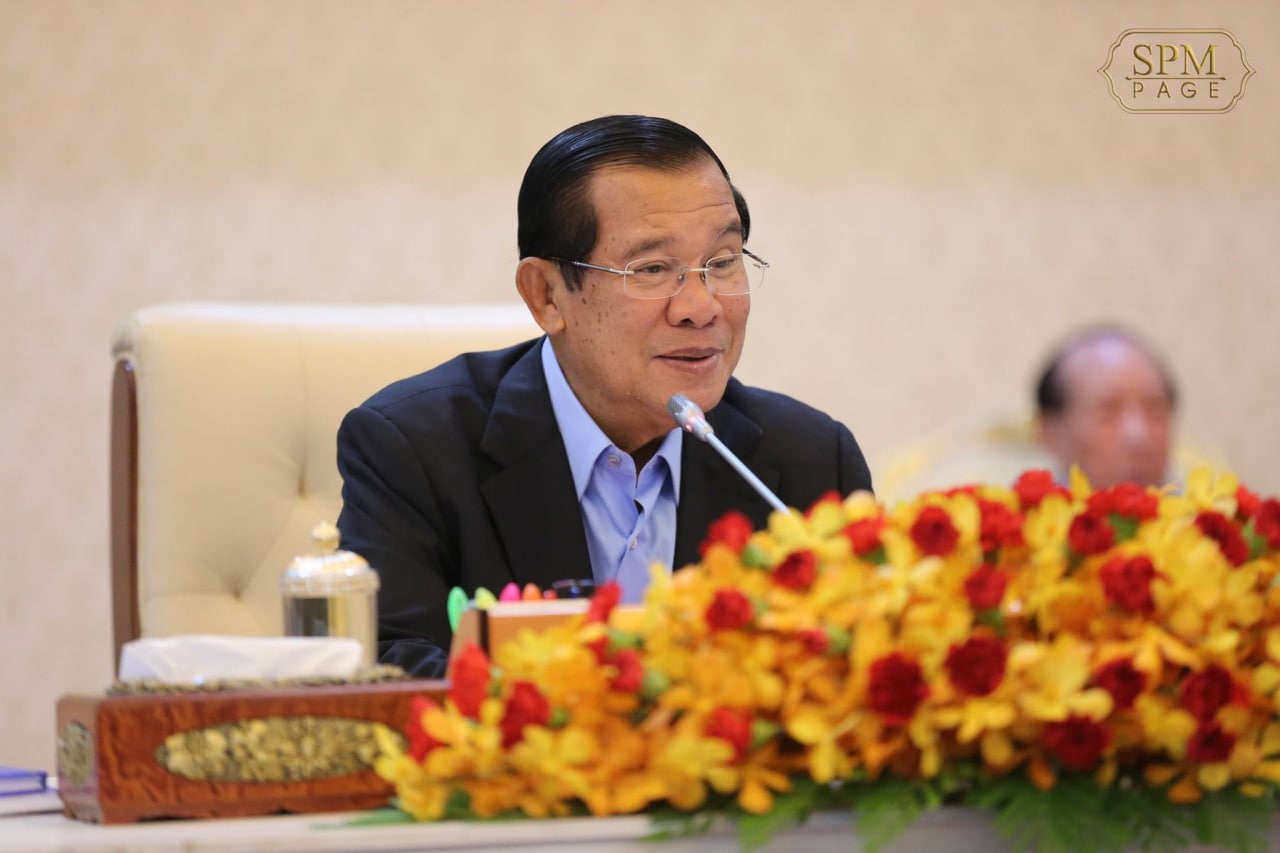 Prime Minister Hun Sen will announce today that Cambodia must think of bolstering competitiveness and ensuring sustainable development.
He will make the comment in a letter sent to celebrate the ninth National Clean City Day, when he will also declare the start of the 2021 Clean City Contest (the third), which will be decided next year.
In the letter, the prime minister states entrepreneurs and employers must think of a new business model that utilise digital solutions as an assistant as the world transforms to a new industrial era in which digital technology ushers in a new way of living.
He added that the spread of the COVID-19 pandemic has pushed people to use and rely more on technology and digital systems. Consequently, employees and staff should also consider strengthening their skills and abilities in order to be able to adapt to the trend of the economic flow.
"They have to strengthen their ability, quality and productivity in order to prepare for competition in the job market in the near future," PM Hun Sen said.
Kong Kimsophat, founder and chief executive of Making It Easy Co Ltd, said during the COVID-19 pandemic that around 70 percent of his company's sales were paid for digitally and as such digital technology is playing an important role in his businesses.
Making It Easy Co Ltd is a one-stop professional services for foreigners doing business in Cambodia that provides services including business registration and maintenance, corporate taxation, office space and relocation and language support.
Kimsophat noted that businesses and startups that adopt digital systems and technology will survive and grow during the pandemic.
He added, "More and more people are exposed to digital and the trend of using it will not end when COVID-19 is over. The demand for digital systems and technology by businesses, especially small and medium ones, is important and driven by the ensuing cost-savings. All businesses must adopt it to bolster their business. "
The Ministry of Tourism's Secretary of State Top Sopheak noted that because COVID-19 is a main concern, the use of digital technology is dominant in the holding of meetings and training staff.
"Although we cannot gather in one place, we can video conference and training can also be conducted online," he added.
Sopheak also noted that the country's Clean City Contest enhances designated provinces and cities as tourism destinations by recognising their efforts towards hygiene, security, garbage collection, attractiveness and a good environment.
"When people work to develop and manage their cities and provinces to be attractive and gain a clean city award, it positively reinforces their image," Sopheak added.
The best clean city will receive the top accolade of a sign depicting three romdul flowers and the prestige that comes with it.
The award was first established in 2015 and evaluates cities on the basis of its cleanliness, waste management, urban planning, as well as its public health and safety.
The Prime Minister will also urge the relevant institutions, local authorities and people to strengthen partnerships between the public and private sector in order to combat the spread of the COVID-19 pandemic.
Providing safer services helps in building trust in the value chain of the tourism sector, which will be a key priority in the attraction of tourists in a post-pandemic world where nothing can be taken for granted.