Cambodia Hands over 2 Million Face Masks and Medical Equipment to Myanmar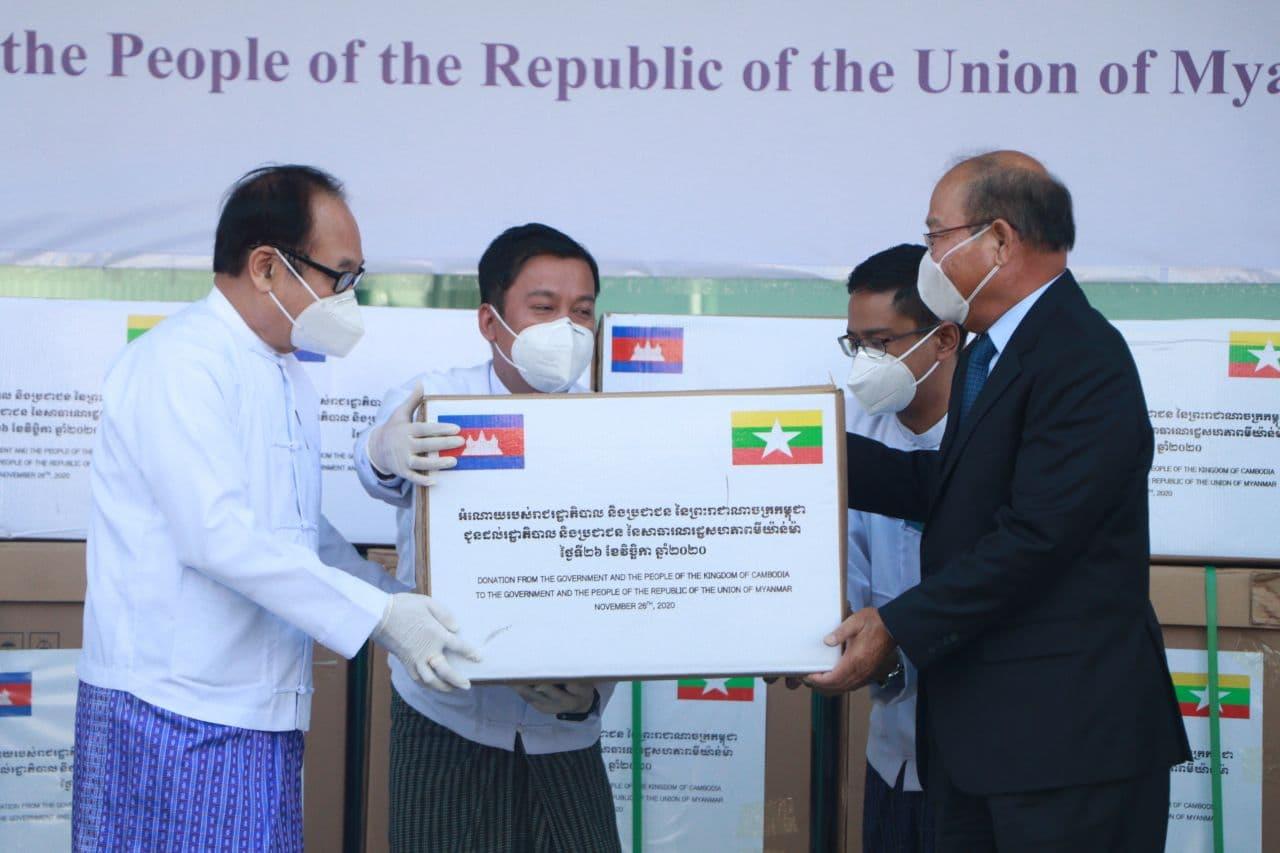 Health Minister Mam Bunheng, representative of Prime Minister Hun Sen, handed over 2 million face masks and medical equipment to the Government and the people of the Republic of the Union of Myanmar to combat COVID-19.
The donation includes 2 million face masks, 100,000 fabric face masks, 20,000 N-95 masks, 20,000 goggles, 20,000 sets of personal protective equipment, 500 hand-held temperature scanners, and 20 sets of ventilator machines for use in intensive care units, among others.
Health Minister Mam Bunheng brought the donated supplies to Myanmar on Thursday by a special flight.