China reaffirms support for Cambodia's Public Administration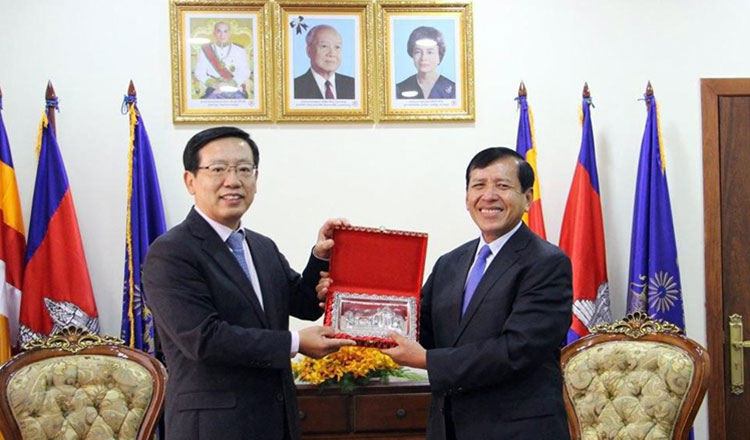 Chinese Ambassador to the Kingdom of Cambodia, Wang Wentian has pledged to fully support the public administration reform programme of Cambodia, aiming at strengthening and promoting the close and effective cooperation between the two countries for the interests of the two governments and peoples.
The Chinese diplomat made the commitment while paying a courtesy call on Cambodian Minister of Civil Service Prum Sokha at the ministry this morning.
According to the ministry's news release, both sides agreed on the importance of cooperation in the field of civil service, especially in capacity building of civil servants working in public administration.
Ambassador Wentian highly appreciated the strong progress of comprehensive strategic partnership of cooperation between the Cambodian and Chinese governments.
Despite the global crisis of COVID-19, the strong relationship between both countries has been further tightened in order to achieve the goal of building the Community of Shared Future.
Mr Sokha highlighted the strong momentum of cooperation between the two governments, mainly in the areas of politics, economy, security, culture, and diplomacy while their bilateral free trade agreement (FTA) will be signed in the near future. Phal Sophanith – AKP
Credited: Khmer Times