Thailand Pledges to Provide More Assistance in Drug Fight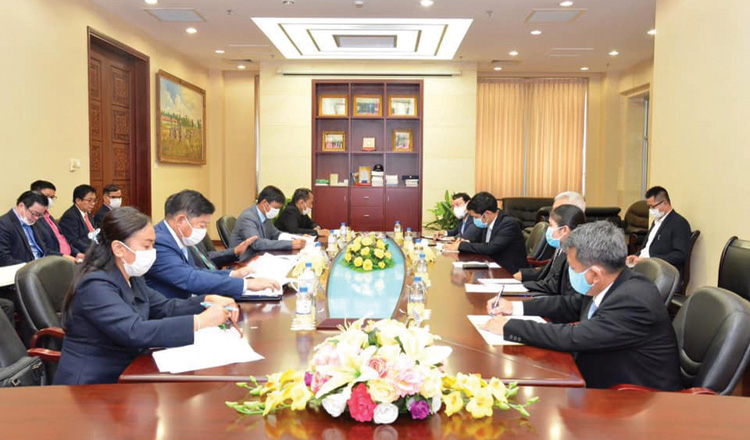 Thailand has pledged to provide more technical assistance and materials to the National Authority for Combating Drugs (NACD) to control and combat drug crimes along the Cambodian-Thai borders.
General Meas Vyrith, NACD secretary general, told Khmer Times yesterday that Thailand will assist in providing training on drug treatment, education and capacity building of anti-drug trafficking officials.
"The Thais will also assist in patrolling and preventing drug offences along the borders of the two countries," he said. "Thailand will also exchange information on security plans at the Mekong River to increase the control and prevention of circulation of drugs from the Golden Triangle area (involving Thailand, Myanmar and Laos)."
Gen Vyrith also said that NACD cracked down on 6,000 cases of drug crimes during the first six months of this year.
On Friday, NACD president Ke Kim Yan met with Panyarak Poolthup, Thai Ambassador to Cambodia at the Office of the Council of Ministers.
Both sides vowed to enhance cooperation in cracking down on drug offences, although the number of drug trafficking cases along the border of the two countries had decreased in recent months, an NACD statement said after the meeting, adding however, that drug crimes continue to be a high-level threat.
"Both our countries are affected by the drug problem," Kim Yan was quoted in the statement as saying.
It quoted Poolthup as saying the Thai government remains concerned over drug cases, even though in recent months the authorities of both countries have imposed restrictions on entry and exit at their borders due to the COVID-19 threat.
"The Thai government is not neglecting the fact that criminals will take the opportunity at all times to traffic drugs," the statement quoted him as saying.
Sum Chankea, Banteay Meanchey provincial coordinator for rights group Adhoc, said yesterday that drug kingpins have never been arrested and that those detained in the province who have been arrested are small fry, causing overcrowding in the prison.
"The masterminds have not been arrested. Only those who use or distribute drugs have been imprisoned," he said.