KMH Cup to resume on July 15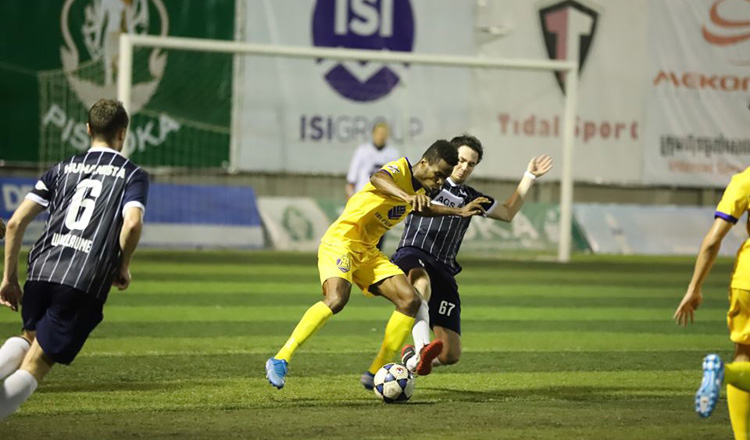 Another major football tournament in the Kingdom is set to resume after being sidelined by the coronavirus pandemic.
The 2020 Season of the KMH Cup, which features some of the top Under-18 teams in Cambodia, is scheduled to return to action on July 15, according to the tournament organisers.
The KMH Cup will be the third major football tournament in the Kingdom to announce their return after the Metfone Cambodian League (MCL) and Hun Sen Cup. The Hun Sen Cup will resume playing on June 30, followed by the MCL on July 4.
The KMH Cup was on its fourth week before it was suspended on March 14 because of the pandemic.
There are eight teams competing in the KMH Cup. These are Happy Football Cambodia Australia (HFCA), ISI Dangkor Senchey FC and the club academies of top professional football teams in Cambodia, including Preah Khan Reach Svay Rieng FC, Boeung Ket Angkor FC, Visakha FC, National Defence Ministry FC, National Police FC and Phnom Penh Crown FC.
Games are played on Wednesdays and Thursdays at the KMH Stadium in Phnom Penh.
"HFCA was very pleased to hear that all football activities in Cambodia are restarting in July. Our HFCA U18 team have been missing playing with their friends and can't wait for our first match back against PKR Svay Rieng FC. We know this is a huge challenge for the team but as a football NGO, HFCA strives to give our teams opportunities to play against the best of the best," Paraic Grogan, the CEO of HFCA, said.
"Our coach Greg Preston knows the lads will need a lot of work to get their fitness levels up to standard and of course no amount of training can prepare for actual competitive football games so Greg is hoping to get at least one challenge match in before our first game on the 15th of July," he added.
It is understood the games will follow the recommendations of the Ministry of Health and Ministry of Education, Youth and Sports regarding measures to prevent the spread of the deadly virus.
The Cambodian Government has green-lighted the return of sports activities starting  June 1 on the condition that there will be no spectators courtside, participation is limited to 100 people, shaking of hands and hugging are disallowed and all sports equipment will be disinfected prior to the matches.
The tournament is run by KMH Foundation, which is affiliated with ISI Group, one of Cambodia's leading business conglomerates. The KMH Cup has been held every year since 2013.
In addition to the KMH Cup, the Foundation is also behind the KMH Champions League, KMH Academy and KMH Super Cup. The KMH Foundation-organised tournaments bring together more than 50 teams and clubs with more than 1,000 players.
Credited: Khmer Times