Cambodia is first-choice tourist destination for Australians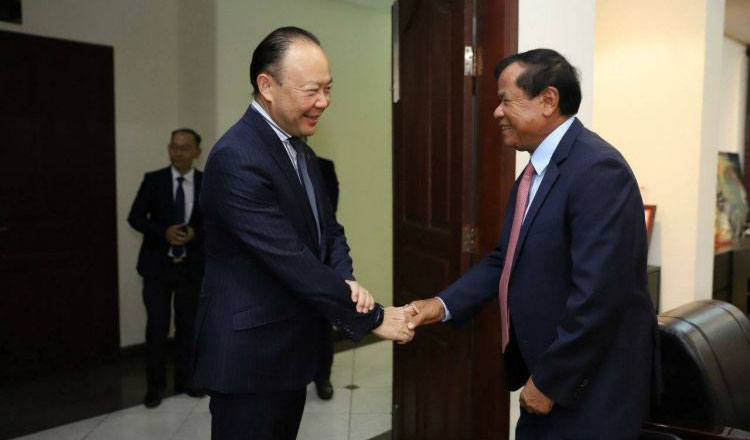 Cambodia is considered as the first-choice tourist destination by Australians as COVID-19 pandemic threat is dying down.
This was said by Pablo Chiho Kang, the Australian Ambassador to Cambodia when meeting with Thong Khon Cambodian Minister of Tourism (MoT).
In the meeting, Mr Kang also shared his deep impression on tourist destinations in Cambodia, especially the areas he used to visit, such as Siem Reap, Battambang, northeastern and coastal provinces.
The diplomat stressing that he and his colleagues have continued to encourage Australian visitors to Cambodia, and anticipate more of them coming after the pandemic is over.
Minister Thong Khon thanked the Australian ambassador as well as his team for his positive and encouraging attitude towards Cambodia's tourism.
The minister said that the government is working hard not only to promote tourist destinations and quality services, but also to enhance containment measures against COVID-19 in the sector.
Mr Khon also asked the Australian ambassador for push for direct flight connection between Cambodia and Australia.
In 2019, Cambodia received some 120,000 Australian tourists, while about 3,500 Cambodian students are studying in Australia under the country's scholarship programmes and majoring areas including tourism. Phal Sophanith/AKP
Credited: Khmer Times