While 400,000 domestic tourist travels recorded in first three weeks of May, foreign tourism in doldrums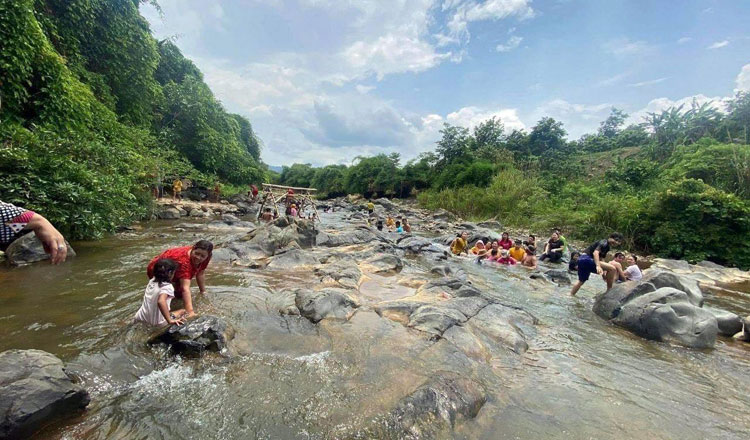 During the first three weeks of this month, from May 4 to 24, around 398,099 tourists visited various tourist destinations across the country, according to Minister of Tourism Thong Khon.
Among them, he said, 390,922 were domestic tourists, while 7,177 others were foreign tourists.
Only for the third week, from May 18 to 24, there were 141,558 tourists recorded, a decrease of 7 percent compared to the second week of the same month, added the Minister.
With increasing domestic tourist movements, the Ministry of Tourism has been working closely with the private sector to set preventive measures for tourism safety following the Ministry of Health's guidelines to contribute to preventing and containing the COVID-19 spread.
However, hoteliers were not overly thrilled with these numbers as they said domestic tourism alone will not see their suffering and closures resolved.
"We need foreign tourists. Yes, we are aware they cannot yet arrive in droves because of prohibitive but necessary measures to curb the COVID-19 pandemic. But we need them to return and the government should look at measures to enable this or our businesses will be ruined forever.
"We need the government to encourage more flights from countries which have flight connections to Cambodia and a resumption of flights within Asean, maybe even tourist visa waivers and other measures," the manager of a large river front hotel said. AKP/Khmer Times
Credited: Khmer Times