Cambodia today's, Battambang City attracts over $ 76 million in real estate investment.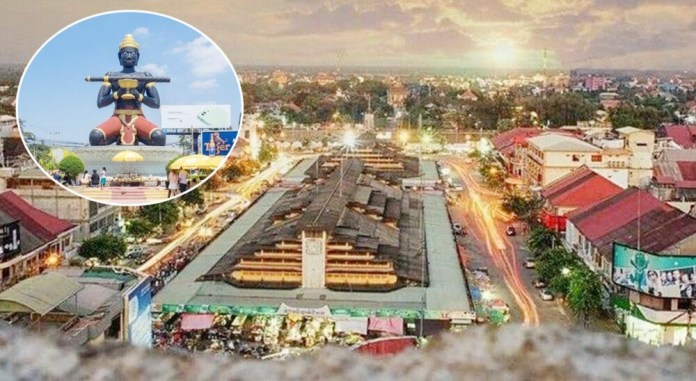 In the last decade, as the Cambodian construction and real estate industry has grown and flourished almost exclusively for Battambang province, the investment in real estate has grown to more than $ 76 million.
Provincial Governor (Nguon Ratanak) told a press conference on the progress and direction of the Battambang provincial administration at the Council of Ministers in Phnom Penh on May 13, 2020. This is remarkably developed and progressive.
He added that "under the policies of the Royal Government of Cambodia, Prime Minister Samdech Akka Moha Sena Padei Techo Hun Sen since 2012, the economy of the province has been steadily increasing. In addition, the real estate sector in the province has also been developed and developed, in which the construction sector plays an important role in boosting economic growth in the region".
At the same press conference, Mr. Nguon Ratan stated, "From 2012 until the end of 2019, the construction and real estate sector in Battambang province, the total construction of land, buildings, houses, factories, houses, factories, enterprises, etc. It is approximately 325,318 square meters with a total investment of $ 76,184,410, which shows growth. Many in this sector. "
Nowadays, Battambang has been actively developing, especially attracting big projects in industry, agriculture and tourism. Economic growth accounts for about 8.18 percent of Cambodia's economy, with average annual income of $ 1616.4 per person.
Credited: Mithona Cambo