Sar Kheng: Call for loan forgiveness is mere propaganda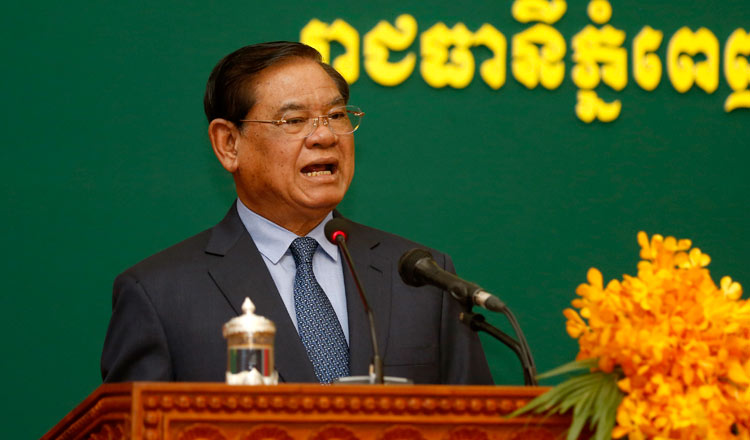 Minister of Interior Sar Kheng today criticised the call for loan forgiveness in Cambodia amid the COVID-19 economic slump, deeming the demand as disruptive to the Kingdom's political peace and stability.
Speaking during the swearing-in ceremony for the new Kep provincial governor, Mr Kheng said many "populist politicians" are using the unprecedented massive layoffs and furloughs, caused by the coronavirus pandemic, to undermine the government and gain popularity among the people.
"While the government is working hard to handle the financial hardships that the people are currently experiencing, some politicians have been sowing the idea of eliminating people's loans, including the forgiveness of all loans [owed to banks and MFIs]," he said.
"Obviously, this is impossible. If you owe someone a certain amount of money, you would have to pay it back. For now, due to financial hardship, the payments can only be delayed until such a time where the people are able to comply to their obligation," added Mr Kheng, who dismissed the calls for loan forgiveness as a mere propaganda campaign and should, therefore, be monitored, quelled, corrected and explained to the public by relevant authorities.
"Otherwise, there will be widespread confusion, which will affect the country's political stability," said Mr Kheng.
Credited: Khmer Times