Second ancient turtle statue found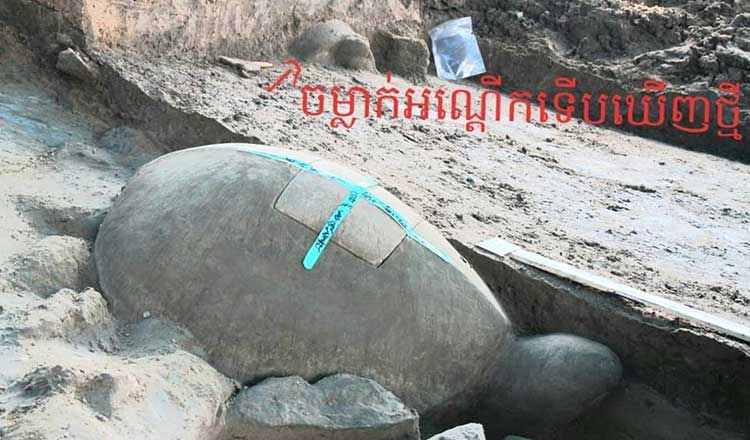 Apsara National Authority (ANA) yesterday unearthed one more ancient turtle statue buried at the bottom of the temple in the middle of Srah Srang pond in Angkor Archaeological Park.
According to ANA, the statue is found to be in good condition. The size of the second discovery is smaller than the previous statue found on Wednesday.
Besides the turtle statue, there are more ancient objects which have been discovered such as crystal stones and metal tridents. Currently, the statues and objects are being kept for further assessment.
The ANA archeologists will be continuing the excavation work in the Kandal Srah Srang temple till the end of this month if all goes according to plans. Khmer Times