Cambodia's Garment Manufacturers Urge Buyers to Honor Purchasing Contracts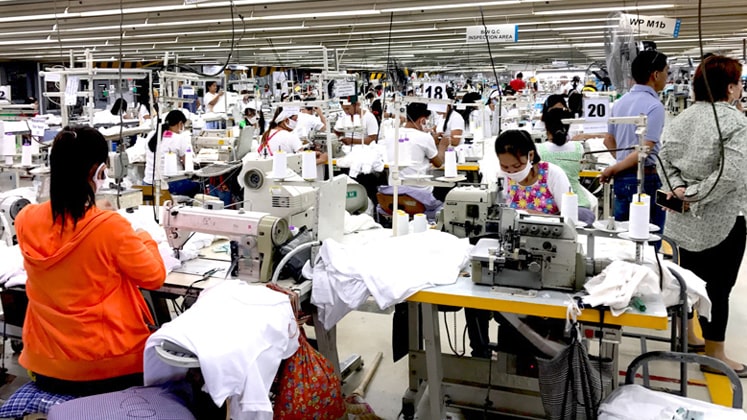 The Garment Manufacturers Association in Cambodia (GMAC) on Thursday (April 2) called on all international buyers to honor their purchasing contracts in order to ensure the livelihoods of millions of Cambodian workers and the survival of factories in the kingdom.
In an open letter, GMAC said all parties in the global apparel supply chain are feeling the extreme burden caused by COVID-19. However, manufacturers (factories) operate on razor-thin margins and have much less ability to shoulder such burden as compared to their customers (buyers).
"The consequential burden faced by our workers who still need to put food on the table is enormous and extreme," GMAC said.
"We urge you to honor the terms of your purchasing contracts and fulfill your obligations by taking delivery and pay us for goods already produced and goods currently in production," it said.
"This will allow us to continue to provide work to our 750,000 workers and provide us the ability to pay our workers and ensure the livelihoods of millions of Cambodians."
GMAC also appealed to all buyers to uphold their corporate and social responsibilities to their suppliers as well as to the workers employed in the sector.
"Together, we can surely overcome this pandemic and protect the lives of our workers and their families and ensure the survival of our businesses," it said.
The garment and footwear industry is the kingdom's biggest export sector, employing about 750,000 people in approximately 1,100 factories and branches, according to the Labour Ministry.
The sector earned a gross revenue of US$9.3 billion last year, up 11% compared to the year before.