Muslim Foundation President Urges Cambodian Unity in COVID-19 Fight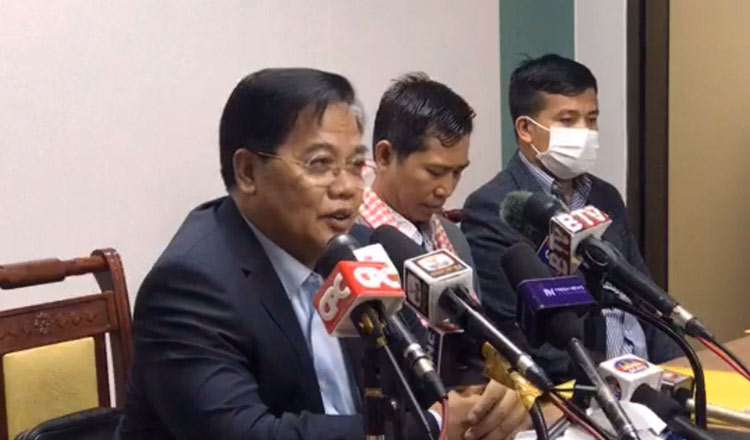 Cambodian Muslim Development Foundation president Othsman Hassan today urged all Cambodians to unite in the fight against the COVID-19 pandemic, noting that discrimination against any minority group or race will only cause a rift between Khmers.
Speaking during a press conference today, Mr. Othsman, who is also Senior Minister in Charge of Special Mission, said he was aware of concerns that Cambodian Muslims are being discriminated against by others over the infection.
"There were many reactions from the public. Some people are concerned that they have unintentionally said something unpleasant to Cambodian Muslims. In fact, they had no evil intention. They only wanted to protect themselves," he said.
However, Mr. Othsman noted that a few ill-intentioned people created rumors aimed at causing racial discrimination for their own benefit, and they should be ignored.
"I have informed our Cambodian Muslims to understand the situation and be aware of these ill-intentioned people. Sometimes, they create rumors and social media accounts to spread problems. They want to cause a rift among Cambodians," he said.
He stressed that Cambodians who attended a religious congregation in Malaysia had no intention of becoming infected or spread the virus.
"If they knew that they could be infected, they would not have traveled and joined the congregation. It would have been a sin," he said.
Mr. Othsman also noted that all 79 people who attended the religious congregation in Malaysia had undergone tests for COVID-19 and among them, 23 tested positive for the disease.
"All these 79 people came from Phnom Penh and eight other provinces. Although some tested negative, they are now isolated and placed under monitoring," he said. "Nearly 300 who came in direct and indirect contact with them were also tested, five were positive."
He said all these people are receiving treatment and placed under observation as suggested by health officials.
Khmer Times