Online-based sales urged for tax registration obligation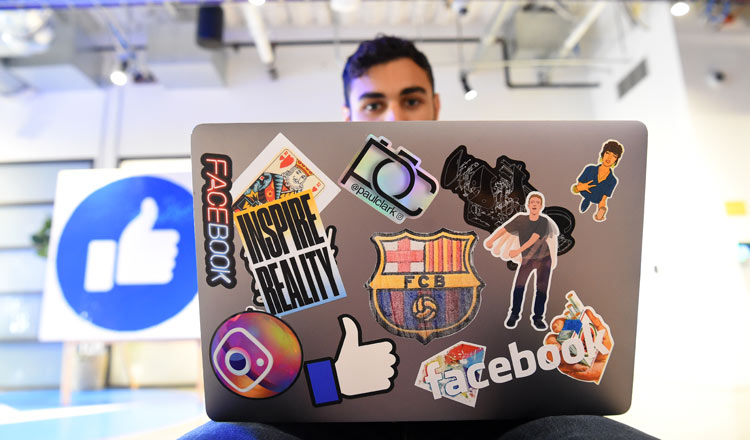 Online businesses – even individuals – using Facebook platform in Cambodia to sell products and services face being taxed like officially registered enterprises.
Kong Vibol, director general of the General Department of Taxation at the Ministry of Economy and Finance, insisted ay transaction involving a profit is  subject to register with the tax administration.
It follows approval and enforcement of the new  E-Commerce Law which has taken note of a  significant increase in online sales in the Kingdom.
Observers noted, however, that the measure would be difficult to police effectively.
Kong said that the digital era has created a complicated working environment for Cambodia's taxation administration.
"I've noticed that some of the online sellers may not have fulfilled their taxation obligations while they are in the business of making a profit so I'd like to urge them to notify all business activities within 15 days for taxation," Kong said.
Currently, the Ministry of Economy's administration of e-commerce is looking at ways to make the directive work effectively.
The e-commerce law came into effect on Nov 2 after it was signed by His Majesty King Norodom Sihamoni.
The government announced a six-month moratorium to promote the law to the public before implementation begins.
The law is composed of 12 chapters and 67 articles andaims to promote trade via electronic means. It addresses key topics such as electronic signatures, which are seen as an important tool in making electronic transactions more secure.
Mao Thora, secretary of state at the Ministry of Commerce, told Khmer Times that the full implementation of the e-commerce law will be implemented  around May.
The government needs six months to educate stakeholders on the legislation and prepare the necessary documentation, Mao said.
The number of registered Facebook accounts increased by 29 percent year-on-year to 8.8 million in Cambodia, figures from Telecommunications Regulator of Cambodia.
Although the new tax laws are applied to people using the social network giant to sell goods and services, it is not the first time it has come under scrutiny because it takes a cut on any deals done via its platform.
Mark Zuckerberg, Facebook's chief executive, accepts that his social networking giant may pay more taxes outside the United States as part of a global overhaul of how big tech companies pay taxes, according to a speech he gave in Munich last month.
Speaking at the Munich Security Conference, an annual event that attracts high-ranking officials and corporate leaders, the 35-year-old called for reforms of how Facebook and Google pay taxes for their digital empires and voiced support for ongoing talks at the Organisation for Economic Cooperation and Development to create a new global tax regime.
Credited: Khmer Times