Cambodia donates 300,000 masks and protective suits to China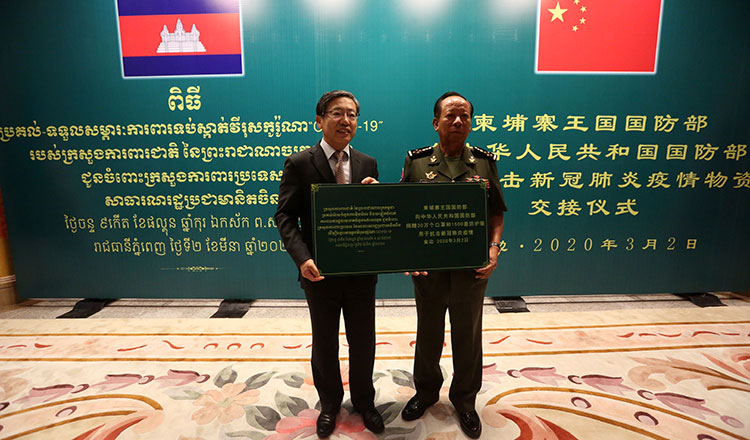 Defence Minister General Tea Banh today handed over 300,000 surgical masks and protective suits to China's Defence Ministry to deal with the COVID-19 outbreak.
The ceremony was presided by Gen Banh and Chinese Ambassador to Cambodia Wang Wentian at the Chinese Embassy in Phnom Penh.
Speaking to reporters after the handover ceremony, Gen Banh said that donation is to show the Kingdom's good heart to Chinese people.
He said that China will be able to contain and eliminate the outbreak.
"I am sure that China has enough capacity and ability to contain the outbreak very soon," Gen Banh said.
According to media report, the coronavirus has killed more than 3,000 people worldwide, the vast majority in China. There have been more than 88,000 global cases.
Source: Khmer Times