Australian government provides $10 million for Cambodia's landmine clearing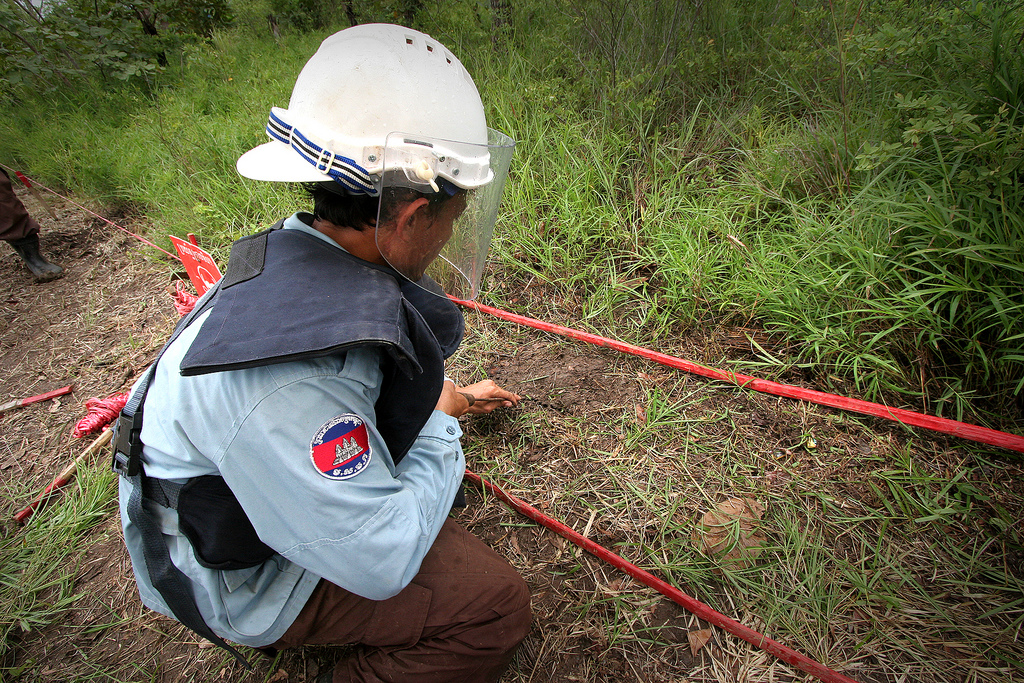 Australian government provided $10 million for landmine clearing in the Kingdom.
The aid was announced when new Australian Ambassador to Cambodia Pablo Chiho Kang today met with Foreign Affairs Minister Prak Sokhonn at the ministry.
Foreign Affairs Ministry spokesman Koy Kuong said that the aid will help the Kingdom to achieve its mine-free goal by 2025.
"Australia wants to help Cambodia to achieve its mine-free goal by 2025," Mr. Kuong said.
Australia, the Cambodian Mine Action and Victims Assistance Authority and the UN development program last year signed a joint statement reaffirming their ongoing commitment to working toward a mine-free Cambodia by 2025.
The government cleared about 1,900 square kilometers of land from landmines over the last 20 years, making the land safe for cultivation and raising incomes for more than 5.3 million people living in the rural areas in Kingdom's northwest and along the border with Thailand.