PM : No peace, no democracy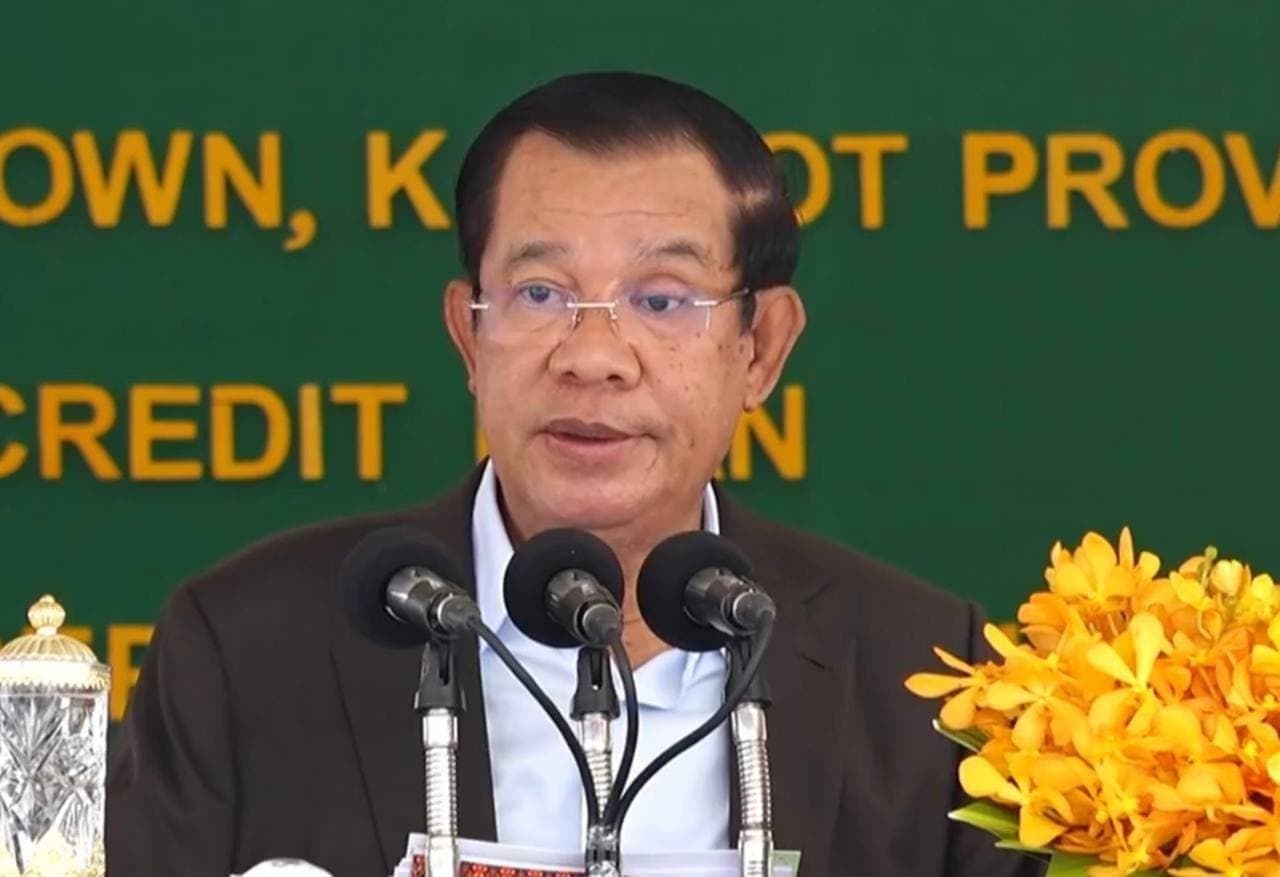 Prime Minister Hun Sen has reiterated that peace is Cambodia's top priority, amid the escalation of the Russia-Ukraine conflict, as he warned ordinary Cambodians not to be complacent about the harmony which has been achieved in the Kingdom.
"What has been notably attractive in political commentary … in recent days are the words of Ukrainian president [Volodymyr Zelenskyy] when he said 'Now, the top priority of Ukraine is peace'," Hun Sen said on March 7 as he presided over the ceremonial inauguration of the Cambodia-China Friendship Hospital in Tbong Khmum province.
"Now, when they [Ukrainians] are in a war, they are shouting for peace. Before the war, they were shouting for democracy and human rights. Now, human rights and democracy are gone, and people are dying.
"Here [in Cambodia], we are protecting peace, which is our top priority. And why do we do this? It's to ensure your right to life and rights of expression and democracy will be ensured. If you die, how can those rights be ensured for you?"
Hun Sen said Cambodia has been "carefully maintaining" the peace that had been achieved through his "win-win" policy of Khmer Rouge soldier reintegration in 1998. Before that, Cambodia had been trying to achieve peace for over 40 years, he added.
He warned Cambodians not to be complacent with the current peaceful state of affairs and urged them to​​​​​ take steps to keep it. "Don't wait until there is war to look for peace. If war breaks out again, this time there may be no Hun Sen to bring about the second 'win-win' policy," he said.
Referring to his critics and in a possible swipe at former opposition leader Sam Rainsy – who had once called on poor and soldiers to overthrow the government – Hun Sen said political disagreements could be "solved" through discussion or legal channels.
"If there is a small mistake, we can discuss it. It is true that there are various issues in society. But those issues demand that we solve them with tolerance, through morality or legal procedures.
"But don't say you want to come and arrest Hun Sen for all your various reasons and appeal to the armed forces to turn their guns at Hun Sen. Isn't that calling for war? If so, you stay isolated and become the outlawed rebel," he said, referring to Rainsy's continued self-exile from the Kingdom and his threat to arrest him upon his return.
Hun Sen said the Russia-Ukraine has caught the attention of Cambodian youth and even children, noting that some of them have said they would go to war against Russia by becoming soldiers for Ukraine. The premier said he did not encourage such ideas, which he likened to "pouring petrol on the fire".
"What we should do instead is put out the fire," he said, adding that Cambodians should not violate the Kingdom's Constitution, which bans it from sending troops to other countries for purposes other than UN peacekeeping missions.
Hun Sen said Cambodia was following the deteriorating situation in Ukraine, which had prompted the Kingdom to vote for the UN resolution deploring Russia's large-scale military offensive.
Hun Sen also insisted that Cambodia's vote was not based on pressure from other countries, but "the principle of a sovereign state regarding the [UN] resolution, on whether we support or reject it. Now, the war is much more aggressive," he said, justifying the decision.
Cambodia was one of 141 countries to co-sponsor the draft resolution of the UN General Assembly (UNGA) on March 2 condemning the offensive. A total of 35 countries – including neighbouring Laos and Vietnam – abstained, while five, including Russia, had voted against the draft resolution.
Hun Sen said Cambodia had "already explained" the Kingdom's position to Russia, as he called for negotiation and immediate ceasefire.
He said he had discussed the issue with Chinese ambassador to Cambodia Wang Wentian, who also attended the inauguration ceremony of the hospital.
The prime minister said he agreed with Wang that the negotiation should contain two key steps – a negotiation between Russia and Ukraine, and another between NATO and Russia, which he noted is also concerned about its own security.
Ro Vannak, co-founder of the Cambodian Institute for Democracy, said the Russia-Ukraine conflict had evolved to become geopolitical warfare between Russia and Western countries represented by NATO. He said the war could end with mediation from a third party, particularly China.
"I think China is a key country to facilitate mediation of this conflict because its words are actually considered by Russia, and China is also a heavyweight in international politics. If China comes out to mediate and talk with Russian President Vladimir Putin to ease the tension in Ukraine, it could lead to peaceful negotiation, which is a good move," he said. Asia News Network