Japan backs Cambodia's initiative to resolve Myanmar's conflict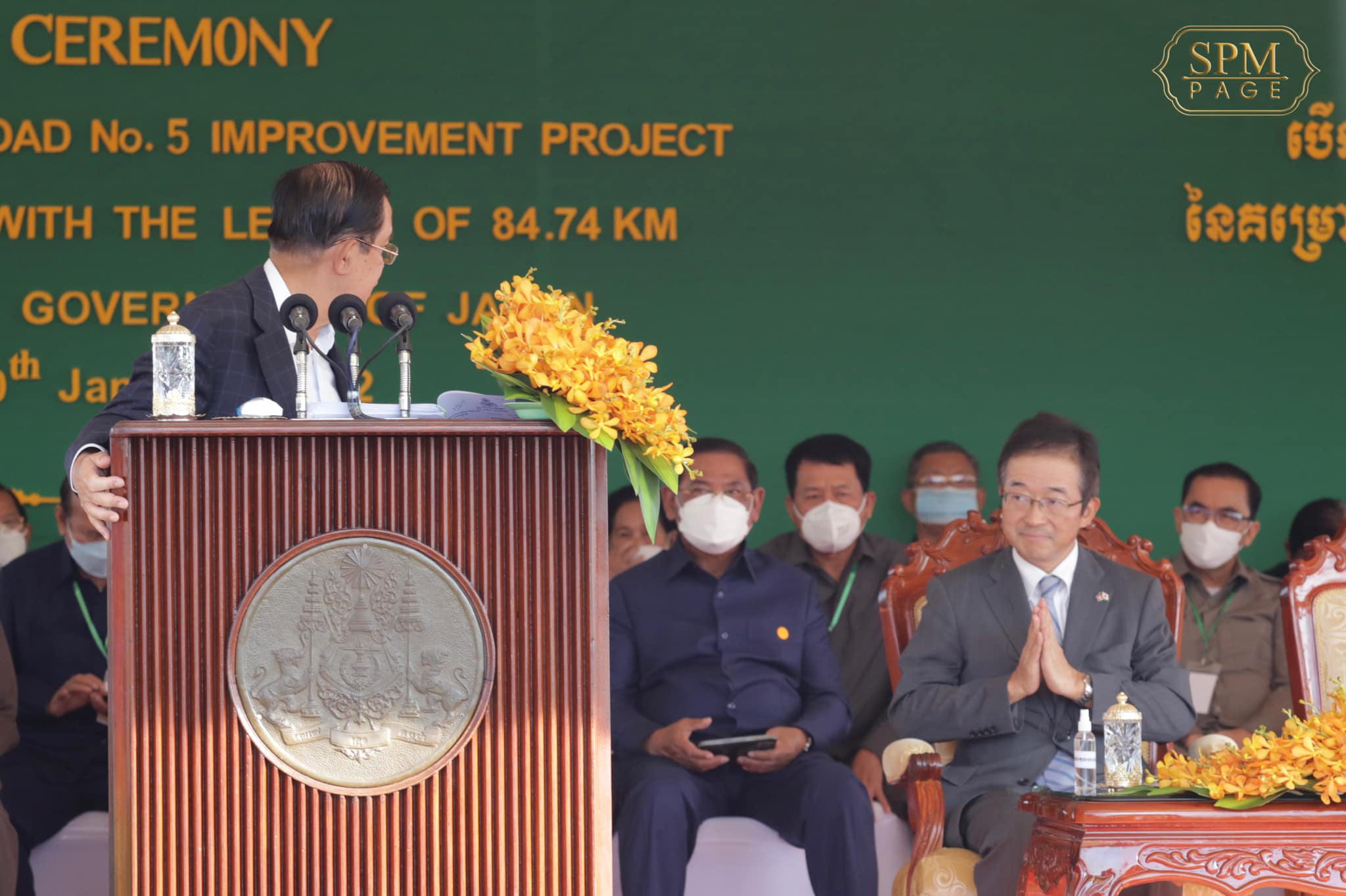 Japan threw its support behind Prime Minister Hun Sen's efforts to deescalate and resolve the Myanmar conflict.
Japan's support for the Prime Minister's plan was expressed by the Ambassador of Japan to Cambodia, Mikami Masahiro, after the Prime Minister's two-day visit to Myanmar.
Prime Minister Hun Sen went to Myanmar with the goal of assisting in resolving the political tensions and conflict that struck the country after the coup that overthrew Aung San Suu Kyi at the beginning of February 2021.
During the inauguration ceremony if the National Road 5 – which connects Battambang to Serei Saophoan, Banteay Meanchey – on the morning of January 10, Ambassador Mikami said, "I would like to express my respect to the Prime Minister for his immediate visit to Myanmar and initiatives to improve the situation in Myanmar."
During the ceremony, the Japanese Ambassador also stated that Japan intends to strengthen cooperate with Cambodia, to see Cambodia succeed as the ASEAN Chair in 2022. Khmer Times