Government revenue reaches 75% of Budget Bill in first three quarters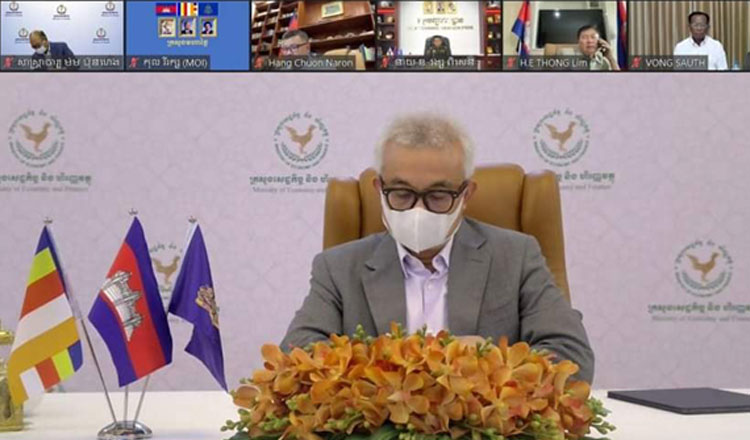 The government revenue has reached some 11,921 billion Riel (approximately $3 billion) in the first three quarters of this year.
The Ministry of Economy and Finance stated in a press statement on Nov. 24 that the collected government revenue accounts for 75 percent of the budget bill of 15,895 billion Riel (about $4 billion).
For expenditure, the government has spent 15,552 billion Riel (some $3.8 billion), representing 57 percent of the 27,285 billion Riel ($6.8 billion) stated in the budget bill.
Aun Pornmoniroth, Deputy Prime Minister and Minister of Economy and Finance, said that the national revenue and expenditure in the mentioned period were under control despite the COVID-19 crisis.
This demonstrates the effectiveness of the public financial management reform programme, which is reflected clearly in the Royal Government's cash adequacy to solve urgent work ahead and continue to support the progress of general work," he said.
Last year, during the first nine months, the government revenue was achieved at 63 percent while the expenditure at 61 percent of the budget bill. Chea Vannak – AKP/Khmer Times