Tax earns govt $1.9 billion in eight months down 7.4%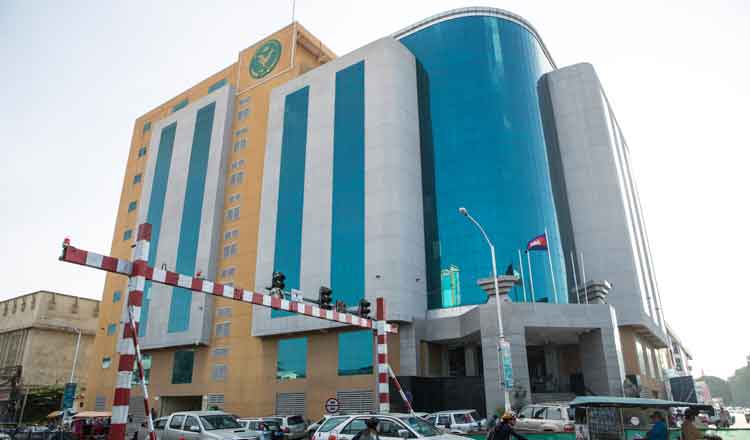 The General Department of Taxation (GDT) at the Ministry of Economy and Finance earned $1.909 billion in tax income from January to August this year, a 7.34 percent decrease over the same period last year.
The GDT stated that the eight-month tax income accounted for 85 percent of the budget law for management in 2021.
The figures were released in the monthly meeting held on Monday and chaired by Kong Vibol, its director-general.
In August alone, the GDT collected tax income of $192 million.
"The collection of taxes in the past eight months was a good result, despite the fact that Cambodia is suffering from the Covid-19 pandemic," Vibol said.
"The online-based implementation and digital technology that the GDT has established is a proactive practice and reply to issues and difficulties in the context of Covid-19," he said.
Total tax income is targeted to reach $2,243 million in 2021.
Vibol urged his personnel to implement tax collection efficiently.
The fall in tax income has been caused by businesses in sectors such as tourism and aviation, among others, being affected by Covid-19.
The government created tax exemptions to tourism-based businesses in the hope of easing the sector's financial burden.
In the eight month period, the government also earned another $1.52 billion as income from customs and excise. That accounts for 64 percent of the targeted sum for 2021.
Imports of cars, machinery, motorcycles and other vehicles contributed to the growth of customs collection, especially from cars under the label of the Royal Armed Forces and National Police, Kun Nhem, Director-General of Customs and Excise, said.
The General Department of Customs and Excise of Cambodia (GDCE) has played an important role in collecting export-import taxes from international trade for the nation's coffers, he said.
In 2020, it collected $2,420 million in revenue, a 24.8 percent decrease compared with the same period in 2019, when total tax income was $2.889 billion. Khmer Times