Cambodian Premier Warns of Misinterpretation of 1991 Paris Peace Agreement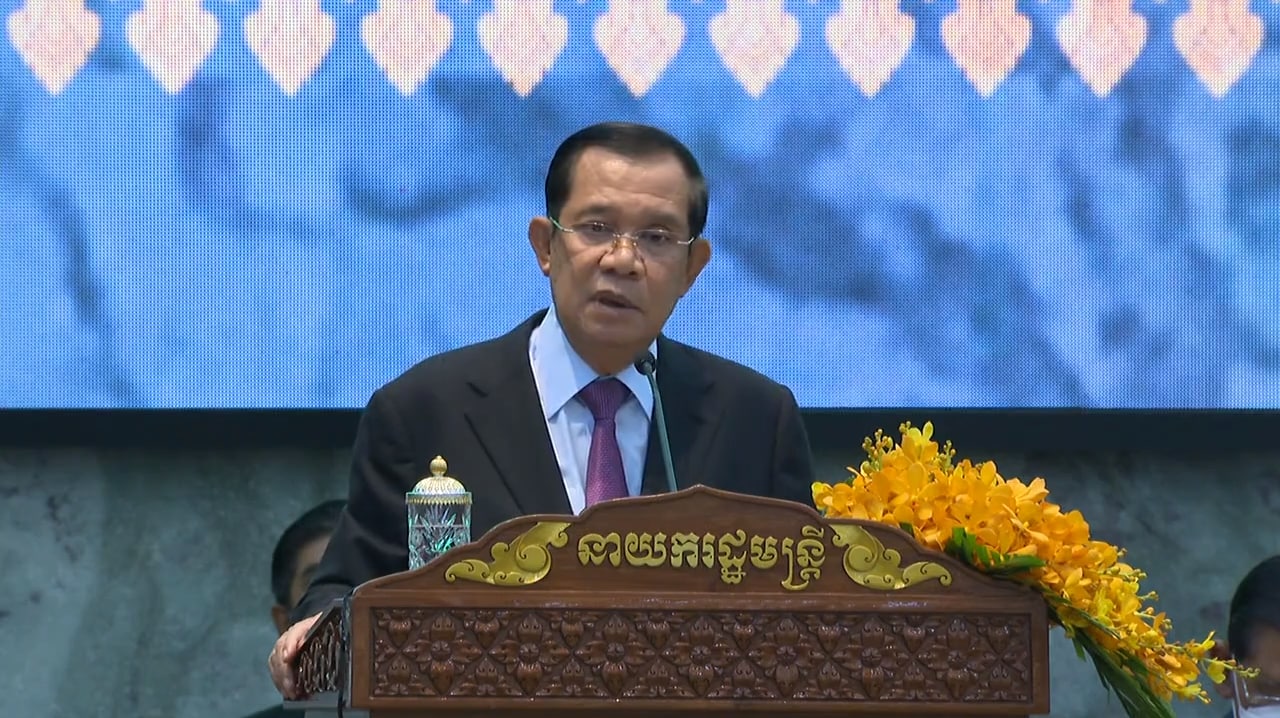 Prime Minister Hun Sen has warned all analysts and politicians who misinterpreted the 1991 Paris Peace Agreement.
At the inauguration ceremony of the new office building of the Ministry of Land Management, Urban Planning and Construction in Phnom Penh this morning, PM Hun Sen explained some facts about the Paris Peace Agreement of 1991, stressing that any misinterpretation which affects the function of the state institutions will face legal action.
The Premier continued that no need to use any ASEAN mechanism in the internal affairs of Cambodia even though the Kingdom will hold the ASEAN Chairmanship next year.
The Paris Peace Agreement offered a Comprehensive Political Settlement of the Cambodia Conflict signed on Oct. 23, 1991 by Cambodia and 18 other nations in the presence of the United Nations Secretary-General.
This led to the first general election in Cambodia in 1993 supervised by the United Nations Transitional Authority in Cambodia (UNTAC).
AKP